Looking forward to CES 2011
12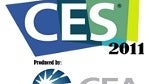 The biggest consumer electronics show in the world CES 2011 kicks off next Thursday, and will run through Sunday, January 9th. So what will be displayed next week in Las Vegas from our neck of the woods -
smartphones and tablets
?
While the emphasis will be mainly on the latter, a few groundbreaking phones should also be stealing the spotlight, not to mention that the line between phones and tablets is getting blurred by the day. We have phones with giant screens, and tablets with cell phone functions, so we ought to cover both, as a sign of the times.
Verizon
All eyes are on Verizon at CES, since the carrier is expected to lift the veil over its LTE device lineup. HTC has hinted at its own HTC Incredible HD/Thunderbolt 4G handset to be declared on January 6th, and the waypoints reveal that Motorola's Honeycomb-running
tablet
, whatever its name ends up to be, might have an LTE version in the works as well.
Not to forget Verizon's version of the dual-core
Motorola Olympus
, which might be named Etna in an LTE incarnation. The third Verizon LTE handset that was leaked, is coming courtesy of Samsung.
Of note is also that Microsoft plans to unveil Windows Phone 7 devices for CDMA networks like Verizon and Sprint, and it will most likely announce those at CES 2011. Verizon's version will likely take the form of the HTC Trophy for, you guessed it, $199.99 on contract, according to a leaked promotional material.
AT&T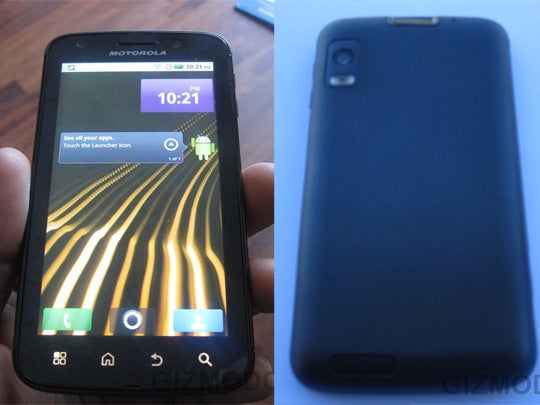 Motorola Olympus
AT&T hasn't been big with new phones at CES in the last three years, but, of course, it had the iPhone. Now the carrier is having a
Developer Summit
on the eve of CES. January 5th will see an event for Android developers with workshops titled like
Future Proofing Your Android Apps
by Motorola,
New Platform Paradigms
(Android tablets),
Maximize Your Application Revenue
, and
Making Money with AT&T Code Scanner
. This could be a harbinger of things to come for AT&T, which might be on the verge of
losing the iPhone exclusivity
.
The most anticipated device to break ground at CES 2011 for AT&T must be the Motorola Olympus, which, together with the
LG Optimus 2X
for T-Mobile, should be the first phones with dual-core chipsets.
Sprint
Sprint's surprise could very well be the rumored PalmPad tablets from HP, with WiMAX connectivity inside, but also the revealing of the HTC EVO Shift 4G, of which we got some exclusive snaps last week.
Considering Microsoft's plans to unveil Windows Phone 7 devices for CDMA networks at CES, Sprint's version should at least get a mention as the HTC 7 Pro, which features a slide-out keyboard.
T-Mobile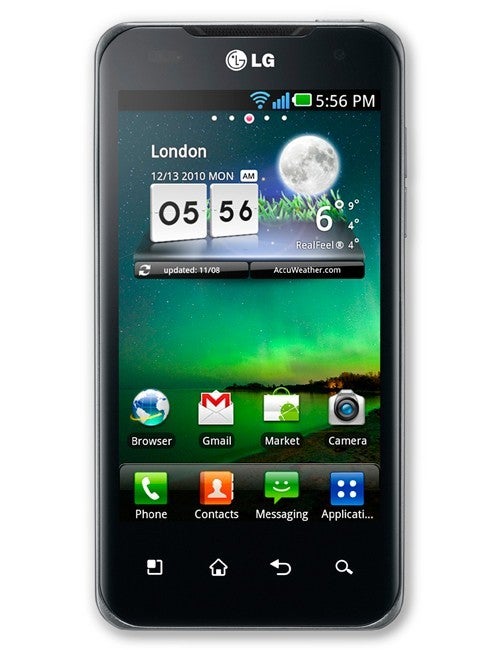 LG Optimus 2X
T-Mobile's Senior Director of Engineering Mark McDiarmid said for the Wall Street Journal that the carrier will "
unveil its plans for the faster network in Vegas
",and added that"
the technology will be integrated into smartphones next year.
" The "faster network" he is referring to can only be the promised
42Mbps
upgrade to the existing 21Mbps HSPA+ speeds, that the carrier plans to roll out by the end of 2011.
It also seems that T-Mobile plans to double the network speeds every year, until they hit the new standard just coined with Nokia Siemens Networks for 650Mbps in the next few years. T-Mo doesn't have a very crowded network, so for the said few years the carrier might not need the higher-capacity LTE, but focus on speeds instead, be it for marketing purposes.
To put it in perspective, the two "4G" smartphones on T-Mobile's network are currently limited by their Qualcomm chipsets to 14.4Mbps HSDPA speeds, so for the carrier to announce smartphones that will take advantage of a 42Mbps network, they will have to be with the third generation Qualcomm Snapdragon chipsets. These have two cores clocked at 1.2GHz, and the handsets will most likely be made by HTC again, which is buddy-buddies with Qualcomm since day one. These chips are not scheduled to hit the market before Q2 of next year, so we don't get our hopes too high for an actual announcement at CES next week.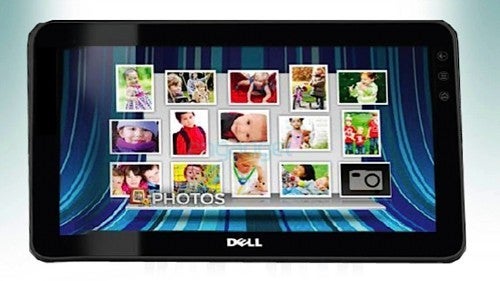 Dell Streak 7
Our hopes are pegged at the LG Optimus 2X with its dual-core Tegra 2 - we don't know yet what baseband connectivity will be inside, but there might be a slim chance that T-Mobile has ordered more than 14.4Mbps downlink speeds with this super phone.
The high-end LG handset coming first to T-Mobile might mean that the
LG Optimus Pad
tablet will see the light of day first on Big Magenta as well, but the more certain tablet event is that T-Mobile should be announcing the 7" Dell Streak 7 at CES next month.
Tablets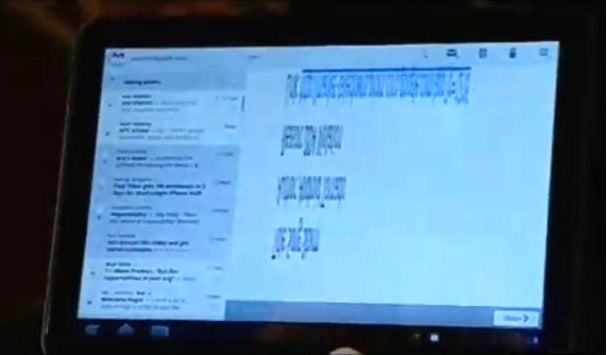 Motorola dual-core tablet with Android Honeycomb
2011 is marked as the
year of the tablet
in our geek calendars, and rightfully so. Touchscreens are all the rage, as they eliminate the need to add the bulk of a physical keyboard for everyday computing tasks like surfing the Internets, watching videos and sending a few emails. Apple was the trailblazer here with the iPad, which made the form factor popular, and motivated the other manufacturers to start cooking their own takes on the future of computing. More than
80 tablet devices
have been rumored in the works by Motorola, HTC, RIM, Apple, Dell, Asus, Acer, and MSI, among others, so we are expecting anything from 7"-12", with various operating systems and horsepower.
The most anticipated tablet events are not an eventual announcement of the
iPad 2
(Apple loves to steal the spotlight at its own show later in January), but rather the first tablets with
Android Honeycomb
from
Motorola
and, very likely, the
8.9" LG Optimus Pad
.
We are also expecting with baited breath Microsoft's take on
all things slate
, as well as the announcement of an
ARMed and touch-optimized Windows version
. On the Windows/Intel side of things, we are also waiting on a surprise
7" Samsung Gloria tablet
with a slide-out keyboard.
We shouldn't forget Palm and HP eventually showcasing the
PalmPad family of tablets
, of course - the underdog can always surprise in a good way.
Dual-core devices
With NVIDIA's Tegra 2 dual-core chipset becoming the reference platform for Honeycomb, a
number of "with Google" devices
will be having two cores clocked at 1GHz inside at CES. The most persistent leaks are coming from Motorola and LG - the above-mentioned Motorola tablet with Honeycomb (
Verizon
), and the dual-core
Motorola Olympus
/Motorola Etna handset (AT&T/Verizon), as well as the
LG Optimus 2X
(T-Mobile) smartphone, and
LG Optimus Pad
tablet.
The main benefits are 1080p full HD video recording and decoding, and, also, apps that have been limited by the CPU thus far, will receive a better shot at greatness. We won't go as far as predicting stereoscopic video recording for 3D videos, as we haven't heard many rumors for a device that will have two main cameras, but the chipsets certainly support it. The spec bump comes at battery life comparable or better than the one on single core gadgets, due to better CPU workload distribution, and newer production methods.
We don't know what will be in the next iPad, which should appear by April, but if it's dual-core, the folks at Cupertino will surprise us pleasantly. Given that Samsung is most likely going
Tegra 2 for its tablets
, at least in the first half of 2011, and Apple's A4 chip has a reference design
similar to Samsung's Hummingbird
, we'd speculate that Apple might have bumped into the same issues that made Samsung switch to Tegra 2. Of course, this NVIDIA onslaught might be only because it has become Google's reference Android platform. Apple is not constrained by that, so we cross fingers.
Trends
As other main trends of CES 2011 we would point out that apps will invade everything, from your TV to your fridge, and the ability to control your home or stream multimedia via your mobile phone will be emphasized greatly. Motorola recently bought the home automation company 4Home (see the video below), and will showcase a
media streaming hub
at CES 2011, so the company is keeping at the forefront of these developments. We would also guess that 3D imagery without specialized glasses will be showcased for
mobile devices
as well, in one form or another.
So many reasons to look forward towards the CES show in Las Vegas starting next Thursday. Which of the expected announcements above are you most excited about?