Motorola set to launch the Olympus and the MotoPad and announce its own media streamer during CES 2011
2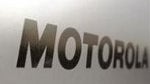 It seems that Motorola is going to be quite busy during the CES (Consumer Electronics Show) expo in January. There, it's expected to launch the
Motorola Olympus
and the MotoPad and to announce its own media hub. This hardware wouldn't go with the Motorola phones and it would be available for smartphones and tablets (and probably other electronic gadgets). Its goal would be to provide streaming of video content when you are on the go.
There is even a possibility that cable and satellite TV providers may offer you mobile or semi-mobile video content from the Motorola media hub for free in order to attract you as a customer. It's still unknown which mobile OS the hub would support, but it's very likely that Android would be there.
It makes a lot of sense that Motorola is planning to step up and create its own media hub. As information is a little bit scarcse, the best thing we can do is wait until 6-9 January when CES takes place. By then, we presume that most of the details about the Moto media hub, as well as for the much-anticipated Motorola Olympus and MotoPad will be known.
source:
Electronista
Recommended Stories