Sharp to launch its glasses-free 3D phones in the U.S. in 2011
19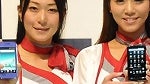 Just the other day we
reported
that Japanese carrier Docomo would be offering one of Sharp's glasses-free 3D smartphones next month. The Sharp Lynx 3D, also known as the 003SH, turns 2D images into 3D with the tap of a button. Even without the special effects, the model is feature packed with a 9.6MP camera, a 3.8 inch display, 1GHz processor and a digital television tuner. Shipped with Android 2.1, an upgrade to Froyo is due early in 2011.
The other 3D model, the Sharp 005SH, adds in a side sliding QWERTY keyboard, reduces the MP on the camera to 8, but is the same as the 003SH in all other aspects except that there is no launch date yet for this iteration of the phone. Sharp has announced that the pair of devices will be working its way to the U.S., China and India in 2011 which probably has plenty to do with the fact that the Sharp Lynx 3D (003SH) has just been checked out by the FCC.
Besides having a 3D display, the phone will also allow you to snap 3D pictures and play special content made for the 3D features of the unit. There is talk that game developers like Capcom, Konami, and Namco are working on some titles for the device.
There is no word on potential carriers in the U.S. or any idea on pricing.
source:
The MainichiDailyNews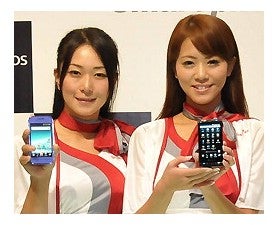 Sharp's pair of glasses-free 3D smartphones are expected to launch in the U.S. early next year