AT&T prepared for life without the iPhone exclusivity, makes the iPhone-to-Verizon claims even stronger
7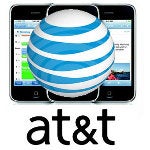 It seems that AT&T is resigned to the fact that the end of its iPhone exclusivity is coming soon, as yesterday its CFO, as well as AT&T's Emerging Devices head stated that the second-largest US carrier is prepared for life without the iPhone.
During the
UBS Global Media and Communications Conference
yesterday, AT&T CFO
Richard Lindner
said that:
"At some point, as with all exclusive arrangements, the iPhone exclusivity deal ends and it's important to support devices on all the major operating systems, particularly those at the higher end that tend to be more data intensive."
His words were complemented by
Glenn Lurie
, AT&T Emerging Devices head who spoke at the
D: Dive into Mobile
conference:
"We are not worried about the loss of iPhone exclusivity at all. We are in position to compete with anyone who has any device at any time. The key is having a lot of devices that people want. We're very excited about the new Android devices. We're excited about Windows Phone 7. We're the only provider in the U.S. that has every OS."
Unsurprisingly, AT&T representatives are making "all the right noises", but only time will reveal is the second-largest US carrier really ready for life without the iPhone exclusivity or is it merely saving face for the public. This may very well mean that one of the longest running smartphone soap operas -
the iPhone to Big Red story
- is coming to its happy end.
source:
All Things Digital