Honeycomb to be released in March 2011 as Android 3.0?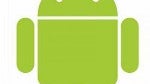 Prepare your pinch of salt, because here is one very unconfirmed rumour - according to insiders in Taiwan, the tablet-optimized version of the green robot (
Honeycomb
) will be released in March 2011 as Android 3.0.
A previous report claimed that Honeycomb is set to arrive in February as
Android 2.4
, but in typical Google fashion, the Mountain View-based giant neither confirms, nor denies these rumours, so all we can do is simply... wait.
The good news is that CES is just around the corner and it's certain that we'll know a lot more after January 9, which happens to be CES 2011's last day, is behind our backs. Most of the known Honeycomb-powered tablets have rumoured launch dates in the spring, so we guess this is the season when we will taste the Android 2.4/3.0 flavour for the very first time.
source:
DigiTimes
via
Android Community