All Black Friday 2016 phone and tablet deals from Verizon, AT&T, T-Mobile, Amazon, Apple, BestBuy
8

It's that time of the year again, when even the non-consumerist throws a glance at a Black Friday deal or two, be it only to gauge whether they are losing out by not participating in the gold rush.
Black Friday 2016 falls on November 25th, but the deals have already started to ooze out of retailers' marketing materials, and we are rounding up some of the best Black Friday bargains on phones and slates you can get this year. We'll be updating this list as the leaks progress, and carriers, retailers or manufacturers announce their official Black Friday baits.
This Black Friday, you can get the year's
best phones
for free on Verizon if you trade in a mint condition iPhone 6s, 6s Plus, Galaxy S6, S6 Edge, Edge+, Note 5, LG V20, G5 or Moto Droid Turbo 2. This practically matches the excellent deals you can get on T-Mobile, giving you one less reason to switch if you have been coveting the deals at the other two carriers. Verizon's Black Friday bonanza starts in physical stores today. Here is the full list of Verizon phones that you can get for free with an eligible trade-in this Black Friday:
In addition to that, Verizon Wireless throws in a $200 Visa prepaid card for every line switched and offers $250 savings on any iPad with an iPhone 7 or 7 Plus purchase;


A leaked Black Friday memo sent to us also shows that you will be able to get phones like the the Galaxy S7, Google Pixel or the Moto Z Droid for just $10-$20 a month in two-year installments, which basically saves you up to $400 over the course of the payment plan;


You can also save about $200 on the LG V20 ($19.66 a month over 24 months), Galaxy S7 edge ($24.66 a month over 24 months) and the Moto Z Force DROID ($21.66 a month over 24 months) on Black Friday;
Apple - get an iPhone from Verizon during Black Friday, and you can take $250 off an Apple iPad. That takes the price of the Apple iPad Pro 9.7-inch down to $479.99. Verizon is also taking $300 off the price of the 32 GB Apple iPad mini 2. Normally $399.99, the tablet is priced at $99.99 with a two-year plan during the sale;


Looking to protect a new or current device? During Black Friday you can buy two cases from Verizon, and get the third of equal or lesser value for free.
Starting November 24th at 12:01 am PST, T-Mobile is giving away free high-end handsets for those trading in a qualified device. Trade in a Samsung Galaxy S6 and you'll get a free 32GB Apple iPhone 7. Although you have to lay out the cost of the phone, you will be reimbursed with a bill credit every month for 24-months until you have received back the money you laid out for the phone;


Trade in a Samsung Galaxy Note 4, and you can purchase the iPhone 7 for $100, which saves you $549.99. Trade in an Apple iPhone 5 and you can save $299.99 by buying the iPhone 7 for $350. Other phones like the Galaxy S7 and the LG V20 have similar trade-in deals;


Galaxy S7 and Note 5 BOGO: the Un-carrier leaked a BOGO offer on Samsung phones, and a plethora of other deals. You can buy a Samsung Galaxy S7 (no S7 edge, sorry) or the Galaxy Note 5, and you will get the second one at 50% off with bill credit;


Apple iPhone SE: for Apple fans, the 16GB iPhone SE will be up for grabs for just $99 after bill credits;


А free 4th line when on T-Mobile ONE, but you'll also be able to get a free iPad 4 Mini via bill credits with a wireless plan. The 32GB iPad Pro 9.7 and the iPad Air 2 will be available for $250 off, which is yet another great deal;


On Thanksgiving, T-Mobile customers will receive free phones via bill credits with a new line. Here is the list of smartphones you will be able to choose from: Samsung J7, LG K7, LG K10, Samsung On5, and LG G5;


Accessories: Logitech's UE Boom 2 and UE Megaboom will be available at T-Mobile for just $99 and $199, respectively. Also, there will be a promotion where iPhone accessories will be 30% if you buy three of them;


In addition. every line you switch to T-Mobile with a trade-in will bring you a $200 pre-paid Mastercard, up to $2400. In fact, keep your current phone when you move to T-Mobile, and you can still get the $200 for switching.


50% off the brand new HTC Bolt (available on November 24 and November 25, only with activation as an upgrade or new line of service, plus 24 monthly Installment Billing payments);


Buy a Samsung Galaxy S7, get another one for free (starting November 18, requires Unlimited Freedom Plan activation with one new line of service, plus activation of both devices with 24 Installment Billing payments);


Buy a Samsung Galaxy S7 or Galaxy S7 edge and receive a free Samsung Galaxy Tab E (from November 18 through November 28, requires activation with one new line of service);


Buy an LG V20 and get a free LG 43-inch 4K UHD Smart LED TV (from November 24 through November 27, requires activation as an upgrade or new line of service and 24 monthly Installment Billing payments);

Buy an LG G5 and get a free LG 32-inch LED HD Smart TV (from November 24 through November 27, requires activation as an upgrade or new line of service and 24 monthly Installment Billing payments);

Buy two Harman/Kardon Onyx Studio 3 Bluetooth Speakers and get them for just $149.99 each (normally, one unit costs $449.99)
As you can see, most of the deals come with terms and conditions. You should visit Sprint's website (via the source link below) to check out everything that the carrier is planning for Black Friday.

Not to feel left out, AT&T also outed its Black Friday deals promotion. It's not as rich and encompassing like on the other carriers, even Verizon, but that is why AT&T has the healthiest industry margins, after all.
Still, you will be able to get an iPhone 7 for free with bill credits, if you subscribe to both AT&T Next (at least a $50 plan), and DirecTV (at least a $29.99 bundle) until November 30. You can also get a 7 Plus, but will be reimbursed only $650 in the span of 24 months, or the price of an iPhone 7.
Next in line of notable AT&T Black Friday deals is the one on the Galaxy S6, which will net you a $200 AT&T Visa Reward Card if you get the phone on an AT&T Next plan with voice and data, and the card will be mailed to you after 8 weeks in good standing;
The carrier also offers the LG G5 with a $300 AT&T Visa Reward Card and the same conditions, while the LG G Pad X 8.0 will be free with a 2-year wireless agreement with qualified service (add to select existing plans for $10/month, or minimum $14.99/month on new eligible plan).
From now until November 28 you can also get JBL's Under Armor Bluetooh earbuds for 50% off ($74.50 value), some refurbished phones for 25% off, as well as select cases for 25% off, and that's that when it comes to AT&T Black Friday deals this year.



Brace yourselves, deal lovers, the BestBuy Black Friday ads have been outed for the world to see, and there is plenty to be excited about in the world of mobile just before the biggest sales event of the year kicks off:
Apple iPhone 7 - get $250 Best Buy Gift Card with purchase of 256GB iPhone 7 and monthly installment plan (in store only), or get $100 Best Buy gift card for 32 GB and 128 GB iPhone 7.
It seems that the Galaxy S7 and S7 edge phones will have a countrywide promotion that includes gift cards for the respective shop they will be sold at on Black Friday, and there will be a free Gear VR thrown in as well. We saw the same deal offered by
Target's
leaked BF circular, so Samsung is seemingly on the offensive with the spring Galaxies going at hidden discounts, with bonuses thrown in for a good measure. The same deal is valid with a Walmart gift card, and the giant retailer also offers the
Galaxy S6
for $249 on Straight Talk, and some other good deals on phones you can glimpse at below.

Not to be outdone, Amazon is starting the buildup to the Black Friday and Cyber Monday rush with daily deals which include some phones, tablets and accessories as well. Follow the Amazon link for today's phone deals that you can see in the image, while some items like these two below, will be on a permanent discount during the sales period: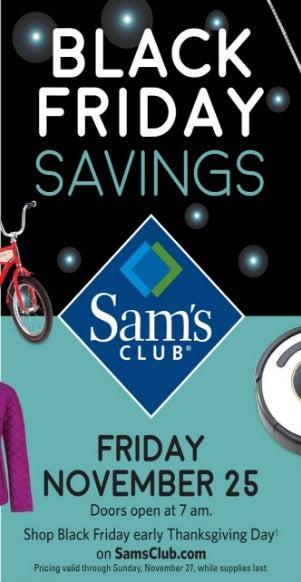 Sam's Club will have a grand sales event as soon as November 12, and the prices for that, which you can see below, are usually a good indicator of the discounts you can expect on November 22, when the retailer's Black Friday events start.
Apple iPhone 7 and 7 Plus: $250 gift cards and waived activation fees on any iPhone bought on installments, including the iPhone 7. Pricing starts at $0 down "for well-qualified members," and you can order up to five. As usual, limited quantities are expected, and it's not known what iPhone 7 and iPhone 7 Plus models will be in stock;


Galaxy S7 and S7 edge: the same $250 gift card and waived activation fee deal that you read above for iPhone, is valid for the Galaxy S7 and Galaxy S7 edge on November 12, too;


Apple iPad Pro: Sam's Club will also discount the Apple iPad Pro by $175, regardless of storage or connectivity option. The iPad deal is valid online only and should get you some nice savings if you're shopping for brand new iOS tablets this year;
Samsung Galaxy Tab A: a $188.84 Samsung Galaxy Tab A and a 32GB microSD card bundle (save $100).


Newegg is doing the Amazon dance, issuing different deals every day in the runup to Black Friday, and currently you can get plenty of phones and tablets over there at good discounts, or with accessories thrown in for free, like a ZTE Axon 7 for $350 with Monster ROC headphones, or the honor 8 for $289 with a bag full of gifts to boot:


After missing 2015, Apple is having a one-day Black Friday 2016 sale. The deals just went live, and they aren't half bad for Apple's standards, as long as you are in the market for an older iPhone or iPad, there are NO deals or savings on the new iPhone 7 and iPhone 7 Plus.
Apple is giving a $25 gift card with a purchase of unlocked iPhone SE;


You get a $50 gift card for an iPad mini 4, $50 gift card for an iPad Air 2, and a $100 gift card for an iPad Pro;


Apple Gift Card of up to $25 when you buy any Apple Watch Series 1 model today;


Apple Gift Card of up to $150 when you buy select Mac computers today;


Apple Gift Card of up to $25 when you buy an Apple TV today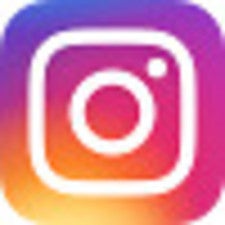 PhoneArena is on Instagram
. Follow us to stay updated with fresh news and flashy media from the world of mobile!
Recommended Stories