Best Black Friday 2016 deals on unlocked phones (S7 edge, honor 8, G5, HTC 10)
4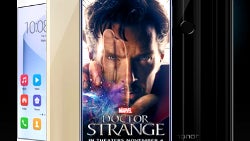 With the demise of the carrier subsidy, Americans are buying more and more unlocked phones, say market researchers. The share of those that don't go to carrier stores, websites, or third-party resellers to get a phone shackled to a carrier SIM is rising, and these folks now constitute 20% of smartphone purchases in the US, while they were in the single digits just two years ago.
Who can blame them, unlocked devices mean more freedom to pick and choose plans and networks, plus you don't have to be restricted by a carrier's measly phone selection (looking at you,
Verizon
). Of course, these users mainly go to the GSM carriers, as the peculiarities of Verizon or Sprint's networks mean aren't really conducive to a wide selection of unlocked phones that you can hook at will there.
That still leaves plenty of people shopping around for the best deals on unlocked phones. This is why we have rounded up a few of the best deals on fine value-for-money handsets you can get for
Black Friday
and the 2016 holiday season in general.
There is a $100
November 25-28 Black Friday promo
for the honor 8 on the Honor USA website, but Newegg has got one even better for this excellent device with appealing glass sandwich design, dual 12 MP camera set, long battery life, and fast charging:
$289 for a 32 GB Honor 8 plus a $25 gift card, plus free case, earbuds, selfie stick and other small gifts (

down from $400, ends 11/29

)


$339 for a 64 GB Honor 8 plus a $25 gift card, plus free case, earbuds, selfie stick and other small gifts (

down from $450

,

ends 11/29

)
This one needs little introduction, as it is currently one of the most coveted Androids from a mainstream brand out there, and offers a unique dual edge curved display, premium glass and metal design, excellent Dual Pixel tech for seamless continuous autofocus while capturing video, and very fast charging. There are a few good deals on this one unlocked, given that at carrier shops it hovers around $800 barring the
Black Friday gift cards or BOGO deals
that popped up.
$599 for the S7 edge over at Newegg, but that includes $80 worth of gifts like a Samsung activity tracker

(from $899, ends 11/26)
LG tried its luck at something innovative with the modular G5, and it came out with an intriguing design for what is a pretty good handset on its own, with a 5.3" QHD display, excellent dual camera, and the ability to attach modules to it, or swap the battery.
$399 for an LG G5 over at Newegg with a free spare battery, charging cradle, and an LG Cam module (

down

from $649, ends 11/25

)
While we are still waiting for the breathtaking Deluxe version with 5.7" QHD panel, S820, 6GB RAM and 256GB storage to land for about $500 in two weeks, Asus is having a sale on the 5.5" model. Granted, it has 1080p display and 4GB RAM "only," but is housed in the same shiny premium chassis, and sports 64 GB storage plus quick charging, not a bad bang for the dual SIM buck.
For all HTC fans out there, you are able to snatch the company's current flagship, the HTC 10, for $500 unlocked directly from the website, and in the trendy red version at that, plus some other exclusive colors of the compact metal handset with OIS for both the front and rear camera, and enhanced audio prowess.
$499 for HTC 10 over at HTC USA (

down from $699, ends November 29 8:59pm PT

)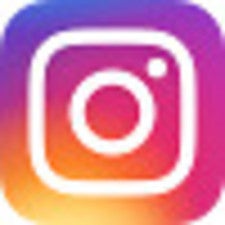 PhoneArena is on Instagram
. Follow us to stay updated with fresh news and flashy media from the world of mobile!