Best new phones expected in 2021
20
We may earn a commission if you make a purchase from the links on this page.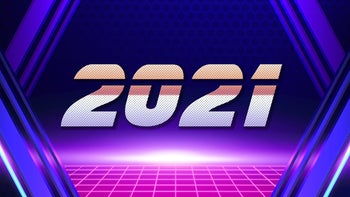 The first quarter of 2021 is well behind us and already we've had some exciting new entries in the smartphone world. But what's left for us to gleefully wait for? There are some phones like iPhones and Galaxies that will certainly be unveiled at one point or another, while others are veiled in uncertainty and mystery. We will try our best to give you a general rundown of what's to be expected in terms of device announcements.
Some of the trends that will define 2021 include continuous expansion of 5G support on both high-end and mid-range devices, as well as quite possibly the first phones with true under-screen selfie cameras. Bezels and notches will get smaller, though screen sizes probably won't grow up that much more.
With that in mind, here are the broad strokes of what we expect in 2021 as far as major phone announcements go.
Best new phones in H1 2021
Best new phones in H2 2021
Best new phones in H1 2021
Samsung Galaxy S21 series
Released: January 2021
Samsung started the year strong by announcing and releasing its flagship in January. The S21 series consists of the Galaxy S21,
Galaxy S21+
, and
Galaxy S21 Ultra
. Samsung reeled the pricing back a little, compared to last year, pinning the launch prices of the phones to $800 for the S21, $1,000 for the S21+, and $1,200 for the S21 Ultra. Nowadays, you can get better deals on them through various promotions.
What do we have? Well, the S21 series is a strong contender for the title of "best screen" and "best camera" on smartphones, especially the Ultra. Fast Snapdragon 888 processors and super-smooth 120 Hz refresh rates make these phones feel out of this world.
OnePlus 9 and OnePlus 9 Pro
Released: April 2021
OnePlus took a hard swing with the OnePlus 9 series — not only is it looking to provide snappy, premium device experience at a reduced cost, it really wanted to up its camera game, too. Hence the Hasselblad partnership and branding on the camera module.
Out of these two, the OnePlus 9 is the "true value" phone — the one that tries to cut all the right corners, while delivering a flagship experience. And we had a really good time with the OnePlus 9 — snappy, fast, fun, reliable. The OnePlus 9 Pro adds a more premium feel with better materials, a curved screen, and an actual telephoto lens on the camera module.
For what it's worth, we didn't feel like the new Hasselblad cameras put OnePlus in the lead like it hoped to, but the cameras are still pretty competent. And the phones are super fast and responsive and their super-fast Warp chargers make sure you will never be out of juice.
LG rollable phone
Expected announcement:
Q1-Q2 2021
LG is out of the game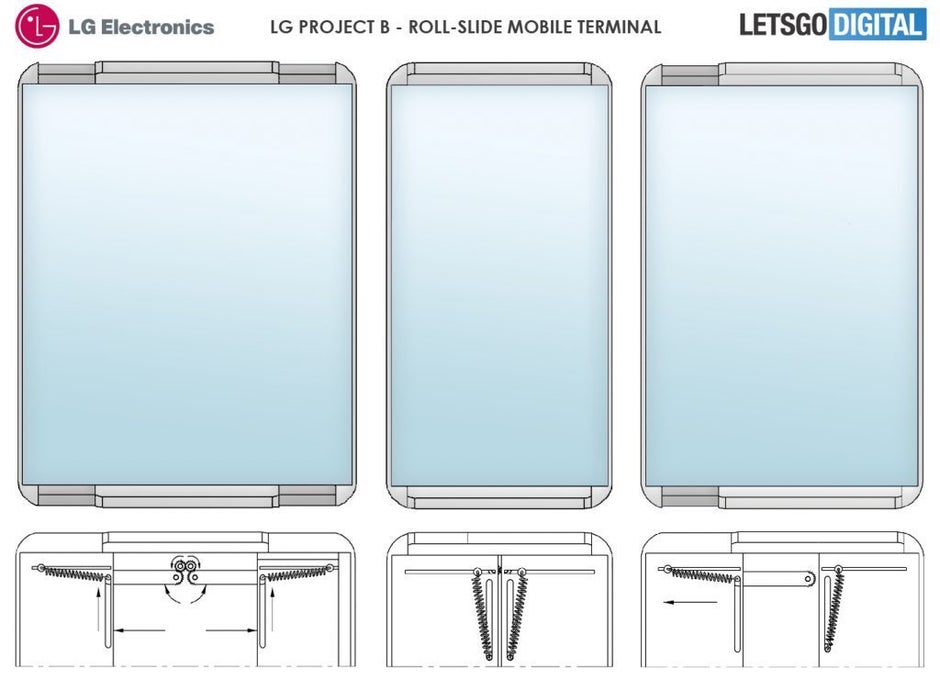 There was a rumor that the rollable LG phone
could arrive as soon as March 2021. It was supposed to be this super-cool, super-futuristic spin on the "foldable phone" idea that could've actually been the next step of this particular device type's evolution. However, LG called it quits and left the smartphone market. So, no bueno — we won't be seeing any new crazy LG ideas in our space.
Sony Xperia 1 III and Xperia 5 III
Announced: April, 2021. Release: Summer
Sony unveiled its pair of flagships in April. They follow the same rectangular design with 21:9 aspect ratios that set Sony's phones apart. The camera modules come equipped with an interesting new optical zoom system — the telephoto lens actually has a phisical moving part inside to switch between 70 mm and 105 mm (relative) focal lengths. In typical Sony fashion, pricing and availability are still an unknown, so stay tuned.
Of course, they come with the top-shelf hardware, like a Snapdragon 888 processor and 120 Hz screens. Sony's camera division pitched in to provide super-fast autofocus and the Bravia team helped out to add X1 image remastering and Bravia HDR for the displays.
Best new phones expected in H2 2021
Huawei P50 series
Expected announcement: Q1 2021
Huawei
will regain its partnership with Google and regain Google Mobile Services anytime soon, the
Huawei P50 series is still expected to arrive this year
, however, it appears it has been
slightly delayed until June
. We have heard little to nothing about the device, though rumors put the 5nm Kirin 9000 chipset inside, which could be Huawei's last in-house Kirin chipset. Judging from previous years, we might see a Huawei P50, Huawei P50 Pro, and a Huawei P50 Pro Plus, followed by an affordable Huawei P50 Lite.
Samsung Galaxy Z Flip 3
Expected announcement: Q2 2021
called the Z Flip 3 and not Z Flip 2
. Samsung would probably do this to bring it on par with the Z Fold 3 and have a more consistent naming strategy. The next
Samsung
flip phone is believed to score a super-smooth 120Hz display, 5G, flagship chipset, but more importantly, the design will be updated with a much narrower frame that would help it achieve a sleek-er look. An improved ultra-thin glass will reportedly shield the internal 6.7-inch OLED display, which will unfold thanks to an updated hinge. There would reportedly be stereo speakers to complement the feature list.
Samsung Galaxy Z Fold 3
Expected announcement: Q3 2021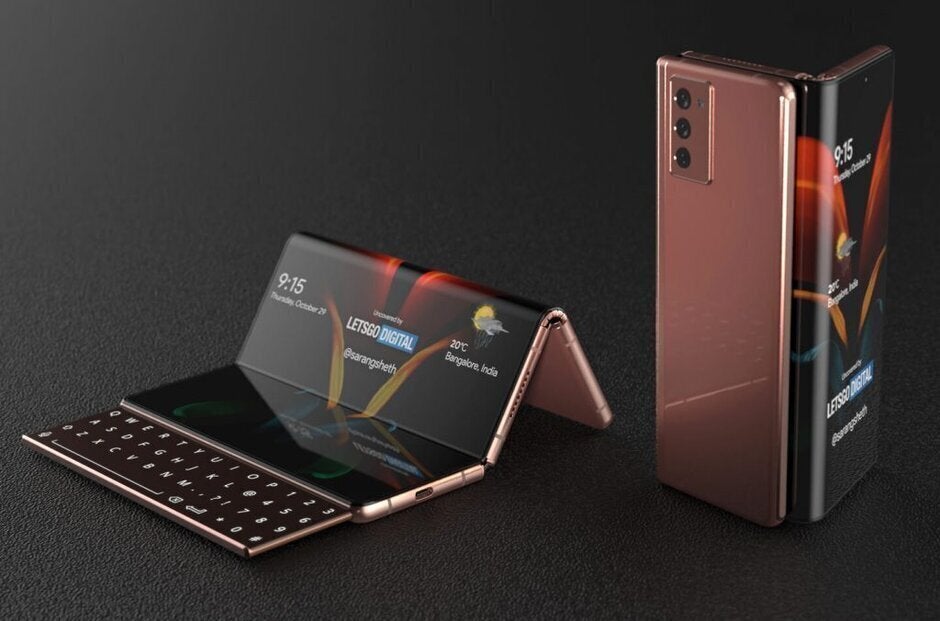 Given how good the
Galaxy Z Fold 2
was, it's no surprise that Samsung will definitely want to expand its foldable phone portfolio in 2021 with the Galaxy Z Fold 3. We would be delighted to see even more upgrades to the fresh foldable space. Some rumors suggest that the Z Fold 3 would have an
under-screen selfie camera
, others say it will
support the S Pen stylus
, that's usually the Galaxy Note series' signature item.
Even more worryingly, Samsung's own Mobile chief DJ Koh mentioned that Samsung might push the Note 21 away from the next Unpacked event, leaving room for other high-tier products to shine. However, he did say that Samsung does not want to leave Note fans out in the cold and that a
Note 21 might actually launch at a later date
. Other rumors said that we may not see a Note 21,
but a Note 20 FE instead
. We'll see...
What we do know for sure is that there have been absolutely no reliable rumors on the Note 21. And, with the
Summer 2021 Galaxy Unpacked
event drawing near, it seems that the Galaxy Note 21 is not meant to be.
Expected announcement Q3 2021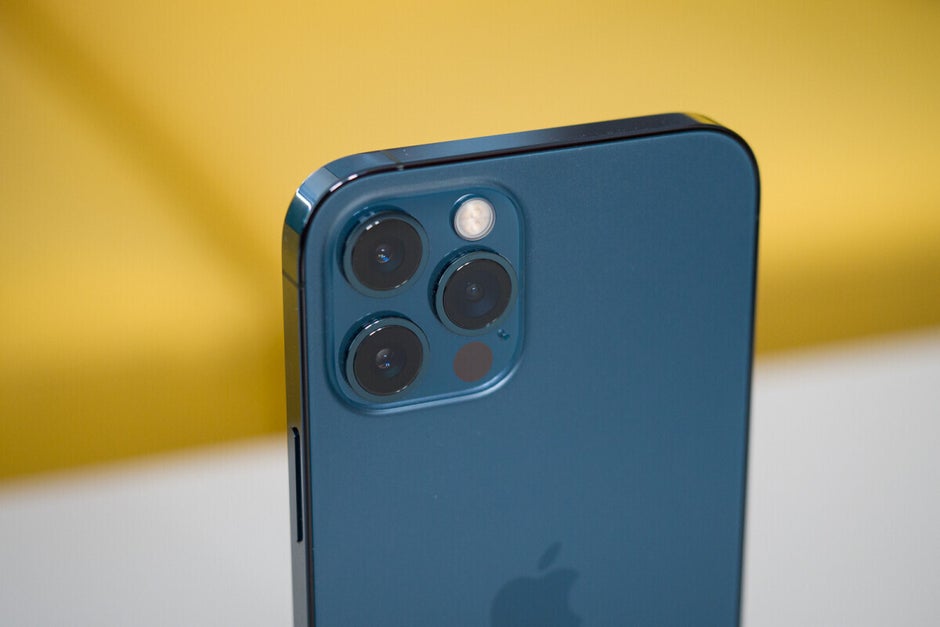 Apple will announce the
new iPhone 13 series
sometimes in late Q3/early Q4 2020. Previously, iPhones were almost always announced on the second Tuesday of September, but with the disruptions the coronavirus pandemic caused, we can no longer be sure of anything.
Ming-Chi Kuo believes the 'iPhone 13' series will include the same four model sizes that are on offer at the moment. That means there should be a 5.4-inch iPhone 13 mini, a 6.1-inch iPhone 13 and iPhone 13 Pro, and a 6.7-inch iPhone 13 Pro Max. The next-generation flagships won't be introducing massive design changes. Instead,
Apple
is said to be focusing its efforts on the camera department, especially when it comes to the high-end models.
Both the iPhone 13 Pro and Pro Max will boast upgraded six-element (6P) f/1.8 ultra-wide-angle cameras with autofocus support, according to Kuo. The standard iPhone 13 models won't benefit from these upgraded lenses, presumably to keep costs down, but Kuo is certain that Apple will bring the upgraded ultra-wide-angle cameras to all iPhone 14 models in 2022.
We also expect the Pro models to (finally) get 120 Hz screens.
For more info on the iPhone 13 series, check out our dedicated rumor round-up.
Moto Razr 2021
Expected announcement H2 2021
The 2021 installment in the new Moto Razr series will have the tough job of convincing us
Motorola
can fix some of the glaring issues of the
Moto Razr 5G
which was announced in 2020. There are hardly any rumors about the third installment in Moto's new foldable series, but there's no chance it will drop out of the foldable phone segment just yet.
Here's everything we know about the Moto Razr 2021.
OnePlus 9T
Expected announcement: Q4 2021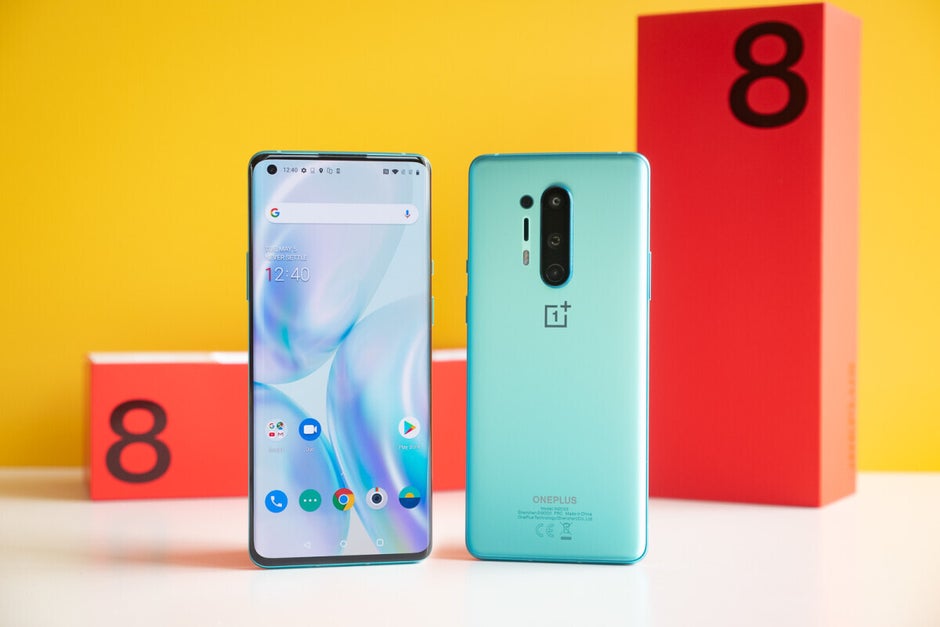 OnePlus has the habit of releasing a pumped up version of its flagship device in the fall, and the
OnePlus
9T is definitely in the cards for Q4 of 2021. Judging from previous years, said device should come equipped with the Plus version of that year's Snapdragon flagship chip, which would be the Snapdragon 888 Plus in the OnePlus 9T's case.
Expected announcement: Q3 2021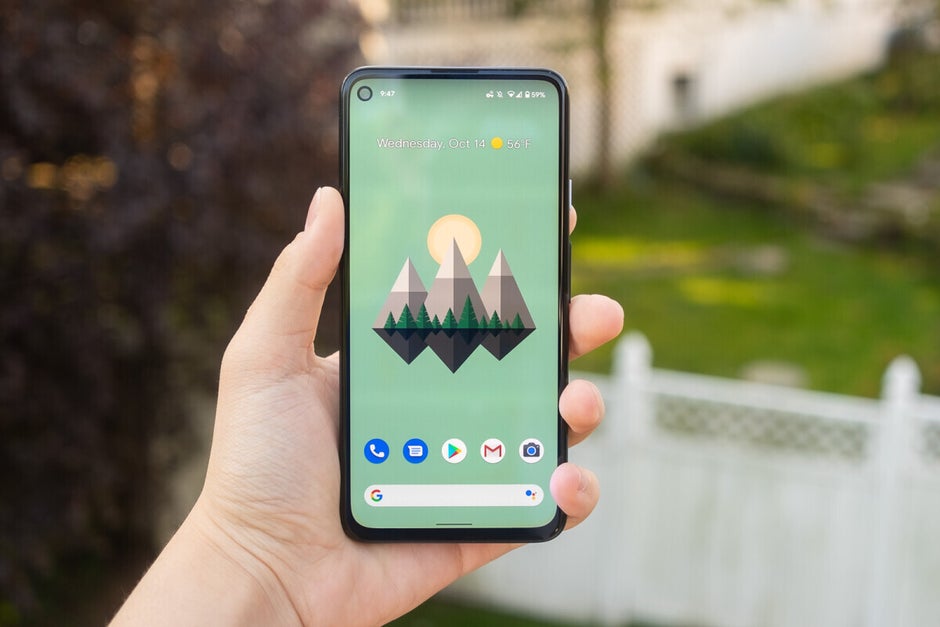 Google
was expected to release another affordable Pixel in the first half of 2021, possibly right after Google I/O 2021 sometime in May. The follow-up to the affordable
Google Pixel 4a
would offer excellent value while retaining a modest and affordable price tag. Rumors have been sporadic, stating different things — the Pixel 5a seems to be suffering some production issues — a direct result from the pandemic disrupting global supply channels. So, we are still not sure when Google might launch this and whether it will come in two different sizes or not. Some rumors suggest that launch regions might be limited as well, due to limited supply.
Latest info says we will see the Pixel 5a on the 18th of August. For more info, be sure to follow our
Pixel 5a rumor roundup
.
Google Pixel 6
Expected announcement: Q4 2021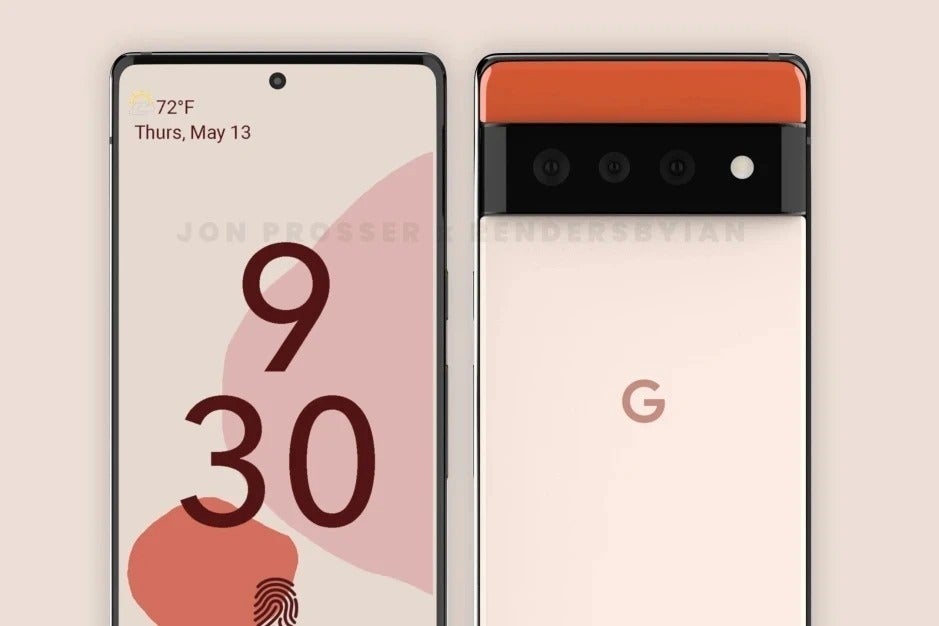 Google
's next flagship phone should be released in the fall of 2021, and while it's too early for rumors or leaks, it's certain that Google has to go all-out with the Pixel 6. 2020's
Pixel 5
was definitely a step in the right direction following the lackluster
Pixel 4
series, but it felt like it cut a bit too many corners — specifically when it comes to audio. We hope that a Pixel 6 can swoop in and right all the wrongs of the
Pixel 5
, while keeping all of its positives (the lower price being one of them).
After you've set your eyes on a new phone you want, don't forget to check out our article on the
Prime Day deals
we expect, to see if it will be discounted in the big shopping event, so you can plan for your purchase.