Samsung Galaxy Note 7: All you need to know
18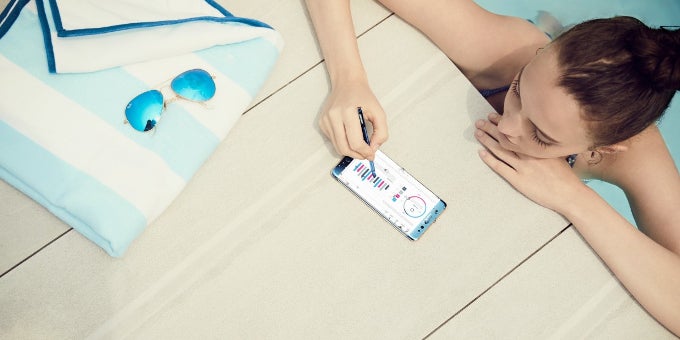 The worst kept secret of Samsung's 2016 portfolio, the Galaxy Note 7, will no longer be shamelessly picked on by the rumor mill as the newest iteration of the device is...
already official
! As it's pretty easy to get lost in all the info that's incoming from all directions, we decided to be a bit more helpful and summarize all the important bits of info in this post. No more lollygagging, check out our coverage about the Note 7 right below.
The essential stuff
Big, bold and beautiful, the Samsung Galaxy Note 7 sets a new standard for high-end Android smartphones. It combines cutting-edge hardware with premium design to become the latest (and greatest) member of the Note series. Of course, the 5.7-inch handset comes bundled with a refined S Pen - an advanced digital stylus for sketching, taking down notes, or navigating through the UI. Another stand-out feature is the built-in iris scanner, which is used to identify the device's owner. At the back of the device, we see the highly-acclaimed 12MP camera from the Galaxy S7, known for its speed and quality images.
Diving deeper

Without the shadow of a doubt, the Note 7 is nothing else but the most advanced phone Samsung has ever made. Actually, it's could very well be the most advanced smartphone on the market right now (that's technically not on the shelves yet).


Further reading