Peter Kostadinov - Mobile Tech News and Reviews Journalist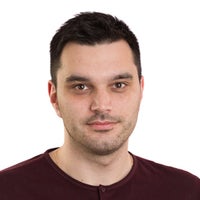 [email protected]
Peter's fixation with technology began decades ago when he was introduced to an MS-DOS PC's command prompt and left to his own devices. Ever since, things that beep, light up, and occasionally hang have deeply fascinated him, especially those you can fit in your pocket. He received his first mobile phone in 2004, a monochrome Nokia burner of course, and an obsession was born almost immediately.

Weirdly, Peter doesn't have a favorite phone brand preference and tries to judge each device on its own merits. He is a digital nomad that has the unhealthy habit of changing phones every month and is convinced that a well-trained memory is the best password manager.

At PhoneArena, Peter is a jack-of-all-trades kind of guy, responsible for writing reviews, news articles, and keeping older content fresh and up to date. Tinkering with Android devices is a favorite pastime of his, while trying to bend iOS to his will is still a work in progress and quite possibly a lost cause. Peter also has a thing for photography, but is deeply convinced that mobile phones will never match the charm of an analog camera.

When he is not working, he is usually binging a TV series you've never heard of, ignoring side quests and NPCs in some RPG, researching the latest cryptocurrency fad, or changing his toddler's diapers. Peter would also be quite embarrassed to show you his Spotify playlists, though he is jamming to them all the time.

Aside from technology, Peter has an unhealthy decades-long fascination with high fantasy novels, sci-fi flicks, the oxford comma, and video games. Han absolutely shot first, Arthas did nothing wrong, and the only winning move is not to play. He also thinks that cats are superior to dogs, but doesn't get to write on the topic often.