Dual SIM Samsung Galaxy Note 7 to launch in China and Russia
3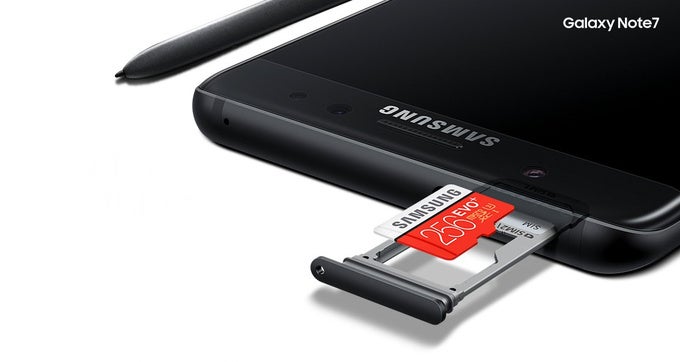 First, the good news: there will be a dual-SIM
Samsung Galaxy Note 7
. The model will be ideal for those who need to have two separate phone lines on the same device. But we have bad news as well. Alas, the availability of the said model may be limited. Very limited.
One of the first clues suggesting the existence of a dual-SIM Note 7 appeared in an official ad for the handset. Posted on Twitter, a short, 30-second video showed what appeared to be a hybrid SIM card slot, with cutouts for two Nano SIM cards (or one SIM and a microSD card) to go side by side. Further digging into the matter confirmed that a dual-SIM Galaxy Note 7 is indeed listed on Samsung's website... in China. The model appears on Samsung's Russian web site as well. As of this writing, the company's websites for major markets like the U.S., the U.K, South Korea, Germany, France, and Brazil make no mention of dual-SIM features on the Galaxy Note 7.
Of course, the availability of the dual-SIM Galaxy Note 7 could spread further in the future, although odd of that happening aren't particularly high at this time. Meanwhile, for those wanting one badly, the only option seems to be scouting for a unit to appear on eBay
once the Galaxy Note 7 is released
.
Read more about Galaxy Note 7:
Recommended Stories