4 cool things you can do with the iris scanner on the Galaxy Note 7
15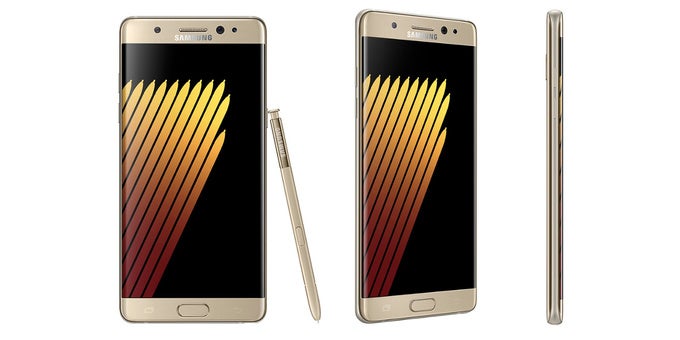 What a way to start the day, huh? At an official event held in New York City, Samsung unveiled the long-anticipated
Galaxy Note 7
smartphone. But chances are you're already aware of that, as our news feed is loaded with stories covering the announcement. You might also know that the Samsung Galaxy Note 7 features an iris scanner, just like the rumors predicted. Something you might not know, however, is what the iris scanner can be used for, so we'd like to bring some clarity on the matter.
This first application of the iris scanner should be, ahem, obvious. It can be used to unlock the Galaxy Note 7, thus replacing the need to scan a fingerprint or input a PIN/pattern – great if your hands are wet or if you're simply not happy with the fingerprint scanner's reliability. While we have yet to test it thoroughly ourselves, the iris scanner should work in the dark. Or if the user is wearing glasses. Or if the user is wearing glasses in the dark.
The Galaxy Note 7's iris scanner protects your phone, as well as the data stored on it
But that's just the beginning. You see, Samsung has built the so-called Secure Folder into the Galaxy Note 7. Basically, it is a place where you put the stuff nobody else should have access to – private photos, videos, notes, contacts, even apps can be thrown in there. The iris scanner can be used to access the said Folder.
If you're a fan of Samsung's stock internet browser, you might be familiar with its option for logging in on websites with a fingerprint – the app stores your credentials and retrieves upon successful user identification. On the Galaxy Note 7, you'll be able to log in with an iris scan, should you prefer that method. What's more, you can enable the option to access Secret Mode only after an iris scan.
Lastly, Samsung confirmed that it will be integrating the Galaxy Note 7 iris scanner into the Samsung Pass service. The purpose of the latter is to allow developers to integrate biometric identification into apps, which is why you might soon be able to log into PayPal, eBay, or your mobile baking with an iris scan on the Note 7.
So, do you find the Galaxy Note 7 iris scanner useful? What else could it be used for? Let us know what you think in the comments!
Read more: