Samsung's Galaxy Watch Active 2 doesn't actually support official versions of three popular apps
5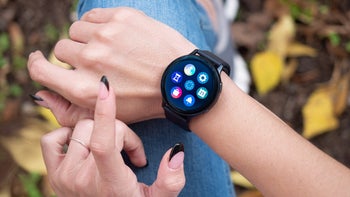 When the
Galaxy Watch Active 2
was formally
unveiled a few months back
, Samsung mainly promoted the refined design of the fitness-centric smartwatch compared to
its predecessor
, improved health monitoring tools, and upgraded connectivity options as key selling points. Of course, the list of new features was greater and lengthier than that, including among others a bunch of popular apps adapted to the small screen of this Tizen-powered wearable device.
Oddly enough, when the second-gen Galaxy Watch Active
finally started shipping
, early adopters noticed those promised native YouTube, Twitter, and Google Translate apps were in fact not pre-installed on their hot new wrist-worn gadgets. That's not necessarily a bad thing, but at the same time, people noticed these apps were also missing from the Galaxy Store.
It turns out you shouldn't hold your breath for a launch (or three) further down the line either, as
Samsung was in fact advertising third-party versions
of those apps coming to the Galaxy Watch Active 2. These are developed by a little company called TecAce Software rather than Google and Twitter, which is obviously not the same thing.
If it makes you feel any better, the "Watch Viewer for YouTube", "Watch Viewer for Twitter", and "Watch Translator" apps are officially sanctioned by Samsung, but on the decidedly not so bright side of things, the third-party Twitter client involves an insecure signup process to the social networking platform. In contrast, while there's no official Twitter app for the market-leading Apple Watch family either, a quick Google search brought us to
Chirp
and
Jay
, two completely secure and very well-reviewed third-party services bringing your tweets to your wrist.
Meanwhile, an official Google Translate app has been a thing on Wear OS since the platform was dubbed Android Wear, and YouTube... actually sounds pretty pointless on a tiny smartwatch display, so that's not really a big problem for Tizen. But the other two kind of are, highlighting one of the greatest weaknesses of Samsung's otherwise fast-improving wearable device lineup.