Software update enables key Galaxy Watch Active 2 feature by default
12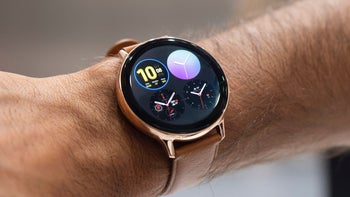 Samsung was rather slow to commercially release its newest answer to the
industry-leading Apple Watch
after announcing the
Galaxy Watch Active 2
almost two whole months ago, but very quick to roll out a software update now that the wearable device is
finally available stateside
.
Technically, the changelog is headlined by an improvement made to the accuracy of the smartwatch's battery meter, which essentially means the Galaxy Watch Active 2 will be able to display its battery level more precisely going forward. But many users are likely to find a different upgrade more convenient and important for the overall experience. Especially users familiar with Samsung's older wearables.
If you fondly remember the rotating bezel of 2018's "regular"
Galaxy Watch
and its Gear-branded forerunners, you probably know the first
Galaxy Watch Active
edition killed that handy interaction method, while the second generation marked a revival... of sorts. The Galaxy Watch Active 2 rocks a touch bezel that enables intuitive UI navigation without sacrificing any precious screen real estate.
For some reason, though, the touch bezel initially came disabled out of the box, requiring you to manually activate the feature on your handset's Galaxy Wearable app. That felt wholly unnecessary, but after you install this first software update, the touch bezel setting will be turned on by default. If you don't want to be able to switch between apps by "turning" the digital bezel both in a clockwise and counterclockwise direction, you can still switch off the feature but the assumption now is that more people will find this useful than not.
The GPS functionality on board of the Samsung Galaxy Watch Active 2 is also getting not one but two improvements, centered on overall performance and reliability.