Freebies galore, as Samsung kicks off a bunch of new Galaxy S10, S10e, and S10+ deals
3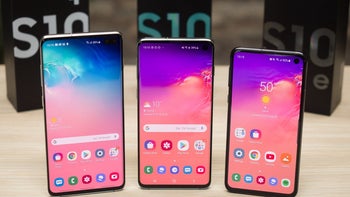 If you've been having trouble deciding where to buy one of Samsung's awesome new high-end phones, it might not be such a bad idea to skip
the latest eBay
,
Best Buy
, and
Costco promotions
to deal directly with the world's largest handset vendor. While there are no outright discounts offered at the moment on Samsung's official US e-store, select configurations of the
Galaxy S10e
,
S10, and S10+
can be purchased alongside cool freebies.
Starting with the most affordable variant currently on sale, you can get an unlocked 256GB
Samsung Galaxy S10e
at its normal price of $849.99 with a
Wireless Charger Duo
included at no extra cost. That's essentially what
Apple's canceled AirPower
was supposed to be, only slightly less fancy and typically priced at $99.99. Not a bad freebie for a phone that already provides excellent value for your money by itself.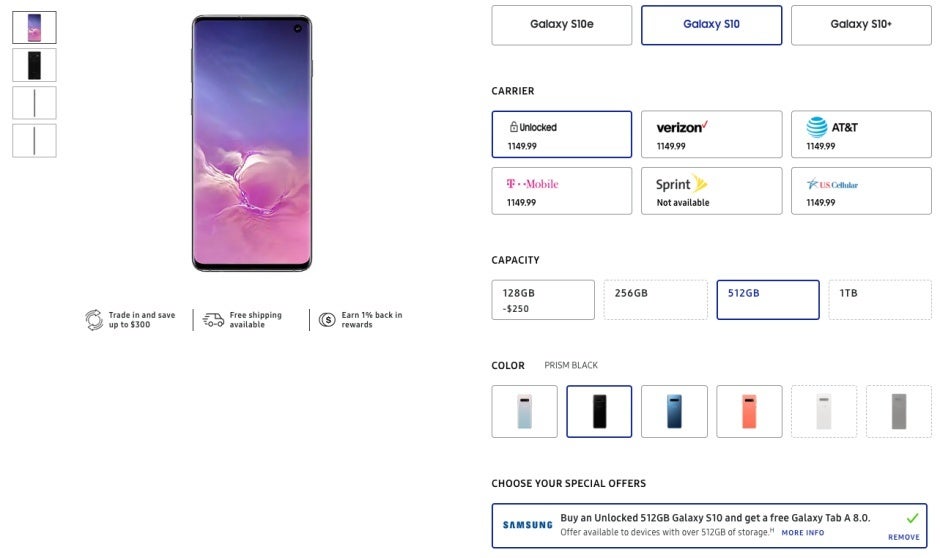 Meanwhile, buyers of unlocked
Galaxy S10
models with 512 gigs of internal storage space are eligible for a gratis
Galaxy Tab A 8.0
slate. This is naturally not the world's most powerful Android tablet (and it doesn't come with an S Pen either), but it has stellar battery life going for it, normally fetching $199.99, which makes it a significantly more valuable gift than the
Galaxy Buds
bundled with S10 phones a little while back. Just keep in mind a 512GB Galaxy S10 costs a whopping $1,149.99.
Of course, a 512GB
Galaxy S10+
is even more expensive, at $1,249.99, currently including a Chromebook 3 at no additional charge. This is a fairly modest Chrome OS laptop with an 11.6-inch screen and Intel Celeron processor, but it is still a free computer promising to keep the lights on for up to 11 hours on a single charge. Finally, the 1TB
Galaxy S10+
configuration comes with a complimentary
Gear S3 Frontier
smartwatch (separately worth at least $230)
and
a gratis wireless charging stand. But to take advantage of that particular deal, you'll have to cough up no less than $1,600.