Apple cancels AirPower after 562 days
99+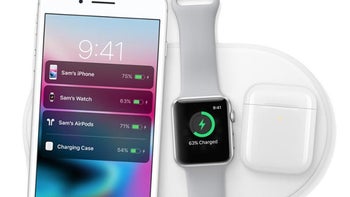 While everyone was expecting Apple to launch its AirPower wireless charging pad at anytime, the announcement made today will undoubtedly surprise many. Apple today announced that it has cancelled the project. In a statement, Apple's senior vice president of Hardware Engineering, Dan Riccio, apologized and said that AirPower could not live up to Apple's high standards.
The news was first reported by Tech Crunch
.
"After much effort, we've concluded AirPower will not achieve our high standards and we have cancelled the project. We apologize to those customers who were looking forward to this launch. We continue to believe that the future is wireless and are committed to push the wireless experience forward."-Dan Riccio, senior vice president of Hardware Engineering, Apple
The cancellation of AirPower affects Apple reputation, according to one analyst. Dan Ives of Wedbush Securities calls it a "black eye for Apple," especially since the product was promoted by CEO Tim Cook. Calling today's news a "shocker," he notes that the cancellation might not hurt Apple financially, "but it's a hit to the golden Apple brand," Ives said.
Apple is said to have run into problems with the layout of the 3D coils inside the pad. Because of Apple's ambitious design, allowing three different products to be wirelessly charged simultaneously, the coils were too close to each other. This apparently causing the pad and the devices being charged to overheat.

Third party Qi compatible pads will wirelessly charge iPhone 8 and up

While Apple may not offer up a wireless charging pad of its own, consumers that have an iPhone that can be charged wirelessly (iPhone 8 and up) can purchase a Qi compatible wireless charging pad to use with their handset. The announcement doesn't seem to have hurt Apple's reputation with investors as the stock rose in after hours trading following the release of the news.
There have been other cases where Apple apparently bit off more than it chew when announcing a new product, but managed to ship it just in time. And even when it shipped a device that initially had issues (
the Apple iPhone 4 comes to mind
with Antennagate), Apple was able to provide a solution and fix the issues with the next build. But with AirPower, it is fair to ask what kind of due diligence the company did prior to the 2017 announcement that introduced the product to the public.
Now that Apple has bought into wireless charging for the iPhone, Apple Watch and AirPods, it would be unusual for Apple to allow third party companies to sell wireless charging pads to Apple device owners for too long without offering its own pad. So don't be surprised if the company introduces a much less ambitious wireless charging pad of its own as early as this September.