Samsung runs out of free Galaxy Buds to give with the Galaxy S10, compensates with $130 reward certificate
33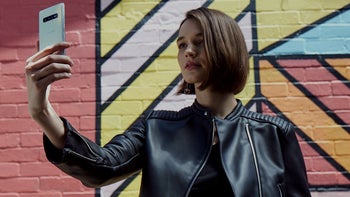 Almost a week ago, Samsung opened pre-orders for its new Galaxy S10 smartphone series and announced that US buyers of select models would receive
Galaxy Buds
wireless earphones for free. Now,
the company has run out of free Galaxy Buds
(normally priced at $129.99), but it's still offering a pre-order gift - a $130 Reward eCertificate.
As it was the case with the free Galaxy Buds, the $130 eCertificate is offered only to customers who pre-order a
Galaxy S10
(starting at $899) or
Galaxy S10+
(starting at $999), regardless of storage configuration or method of pay, by March 7 the latest. The more affordable
Galaxy S10e
(starting at $749) is excluded from this offer and doesn't come with any pre-order gifts.
You'll be able to use the $130 eCertificate until September 1, 2019, to purchase "select products" on Samsung.com or the official Shop Samsung app. At the moment, it's unclear what these select products are, but customers should find out once they receive the eCertificate (probably when they get the S10).

Samsung seems to be making a tradition out of offering pre-order gifts with its most expensive flagship smartphones. Last year, the Galaxy Note 9 came with free AKG noise-canceling headphones, while the Galaxy Note 8 of 2017 came with a free Gear 360 camera. In case you're wondering, the Galaxy S9 and S9+, both released in early 2018, did not come with pre-order gifts - but that's likely because their prices weren't
that
high (starting at $729 and $829, respectively). We're obviously glad to see that the priciest Galaxy S10 variants are bundled with gifts, even after Samsung has run out of its original freebies.