You can get a brand-new Galaxy Note 8 from eBay for just $533 now
2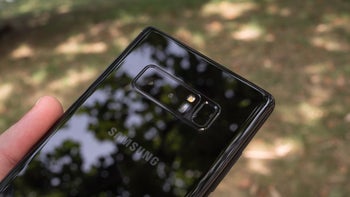 An abundant stream
of
recent leaks
has made it pretty clear the fast-approaching
Galaxy Note 9
will essentially be a cross between last fall's Note 8 and this spring's Galaxy S9+. If you're not willing to wait for next year's
Galaxy S10
, widely
expected to bring true innovation to the table
, you might want to give one of Samsung's two latest flagship handsets a second look.
The Galaxy Note 8 was available at $525
the last time we reported on a hot eBay deal
, but BuySpry's heavily discounted item came in "new other" condition, meaning "minor signs due to handling" may have been present on the device. That particular listing has also gone up to $570 in recent weeks, leaving top-rated seller NeverMSRP unchallenged at a new all-time low price of $532.99.

You're looking at "brand-new, unused, unopened, undamaged" products here, mind you, ready to be shipped in their "original packaging" nationwide at no extra cost. These are dual SIM SM-N950F variants with Exynos 8895 processing power and LTE support for GSM networks, but unfortunately, only one color is in stock at the time of this writing.

If you don't mind "settling" for a swanky gold flavor of one of the world's most well-reviewed smartphones today, you'll probably want to hurry and pull the trigger before NeverMSRP completely runs out of "limited" inventory. Needless to highlight Samsung, Best Buy, and B&H Photo Video are all charging significantly more than $533 for an unlocked Galaxy Note 8, although purchasing the phone from eBay does not get you a valid warranty.