High-quality pictures give the best look at Samsung's Galaxy Note 9 before launch
35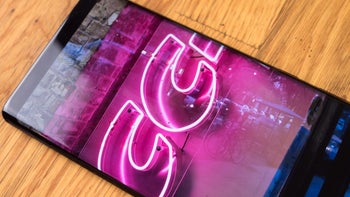 We definitely had our fair share of
Samsung Galaxy Note 9
leaks, but the closer we get to the announcement event, the more information about the flagship flood the gates of the internet. We recently reported about
a couple of pictures
showing the various colors the Galaxy Note 9 will be picked up at launch, so you might be aware of what the smartphone looks like by now.
However, Evan Blass is giving us a more clear look at what's to come thanks to the new high-quality pictures of the
Galaxy Note 9
that he just posted online. Blue, Brown, and Black are the colors chosen by Samsung for its upcoming flagships, but others might be available that we don't yet know about.

Samsung Galaxy Note 9 (Black, Blue, Brown)
Out of the three, just one, the Blue variant has a different colored S Pen stylus, while the other two – Black and Brown, match the color of the smartphone. We talked about
Samsung's bold color choice
in a previous post, but you can see in the picture that the yellow S Pen that goes with the Blue Galaxy Note 9 looks pretty darn good.
All things considered, I think we can all agree that Samsung decided to for the Black color to target those who like serious, classic tones, while the Blue version was chosen based on the warm reception the
Coral Blue Galaxy S8/S8+
had in the past. The Brown option is a plus aimed at those who prefer unusual tones, but don't really want something that stands out.