iOS 6 Coverage Center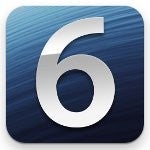 Want to know all about the just-announced iOS 6? Good, because this post is all about our iOS 6 coverage - below you'll find links to our news posts, detailed explanations of the new features, and even our meta-liveblog, for those who want to see how the whole WWDC 2012 went.
There is a good number of major features announced alongside iOS 6, and we've made sure to cover all of those for you. What would you like to know about?