iOS 6 is announced: 200 new features
93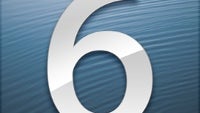 Apple has finally announced iOS 6, the newest version of its mobile operating system at WWDC 2012 and it has some 200 new features, with the biggest advances made in Siri.
First and foremost,
Siri is now on the iPad
! And here are all the new things it can do.
In the new iOS 6, Siri can now tell the scores of
sports
games. You simply have to ask it something like "What was the score of the last Giants game," or inquire about standings or players and you get an answer. Neat!
Next up on Siri's list of acquired knowledge come
restaurants and movies
. Fine-diners can now ask the humble virtual assistant for a great place for dinner, and get a list of restaurants ordered by rating. Apple is partnering with OpenTable, so now a simple tap on one of those locations allows you to make reservations.
When it comes to movies, now you can ask about all the movies that are playing at a movie theater. Add to that, Rotten Tomatoes integration, and you can also learn about more about the movies and how they are rated. Have a favorite actor or director? Just ask to see his or her filmography.
Additionally, Siri can now launch apps. It's become better with
Twitter
too - just speak and it will tweet your musings. This is a great way to remain connected with minimum distraction even at the wheel and not surprisingly BMW, Mercedes and others have collaborated with Apple on this.
Best of all for international users, Siri finally supports
more languages
! Apple's virtual assistant appends Italian, Korean, Mandarin and Cantonese Chinese - it's clear that Cupertino values its Asian customers.
In iOS 6, Apple is finally bringing deeper Facebook integration. You can now login to you FB account in settings and share straight from applications like the photo gallery, Safari, Maps, and it's all integrated with the Notification Center. You can even like apps in the App Store and see what your friends like and are using. Tight!
All Facebook events will now appear in your Calendar, which is a great addition! Also, there's an API for that social integration so you can easily introduce it into your app as well.
Wave goodbye to Google Maps - Apple is bringing its own solution with 3D Maps and turn-by-turn navigation.
Maps gets huge support from Yelp with over 100 million business listings. Also, it comes with a traffic service that's crowd sourced and includes real-time incident reports.
No worries about driving as turn by turn navigation is also supported. It's all done in real-time, integrated with the traffic reports so you can get a pop-up saying that re-routing will save you time while you're on the road. And this all can be seen straight /from the lockscreen.
While so far there's not much new, Apple is bringing this up a notch with Siri integration so you can ask the voice assistant how much you have left and other things, and now that's impressive.
Finally, Maps are further enhanced with a feature called Flyover that basically gives you a bird eye's view of major cities across the globe. And 3D maps are also here.
The phone app also gets a boost of useful little features. Say, someone calls you while you are in a meeting. Now, you can choose reply with a message or have a reminder later about the missed call.
Apple has added a
"Do not disturb"
feature that allows you to mute calls from all but your favorite contacts in a certain time of the day, so no random people disturb you at night.
Passbook is a brand new application that serves as a drawer for all your boarding passes, store cards and film ticket applications. An app that will keep your stuff well optimized, Apple is definitely bringing something unexpected but nonetheless neat here.
FaceTime is also getting new features and finally you can call while on a cellular network, not only on Wi-Fi. Interestingly, FaceTime and your Apple ID is getting unified with your phone number. This means that basically when someone calls you on your phone for Facetime you can choose to answer on your iPad.
Did you know that two thirds of all mobile traffic comes from Safari? Well, now you do, and you should also know that Safari is getting an overhaul. iCloud tabs and offline reading, along with the possibilities to upload pictures straight from where you see them all impress. While on the web, when you stumble upon a website with an app on iTunes, you can instantly jump to the App Store, and thus Apple is bridging the small gap between web and apps.
Email is also getting a refresh - you can now attach images directly from within a message, which is a huge time saver. Additionally, you get a VIP inbox and flagged mails so you can easily notice messages from the contacts that really matter. Photo Stream is also getting new features as it becomes almost a social network on its own. You can have shared albums with your friends and comment directly to photos.
And this pretty much wraps it for iOS. Do you like what you see?
Images courtesy of TheVerge.