Here is how iOS evolved over the past 6 years
99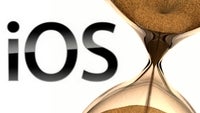 The year is 2007. Steve Jobs is on stage unveiling a new, revolutionary product with a name we are all so familiar with today – the iPhone. It looks nothing like a smartphone, or at least not like the smartphones we knew back then, for it had no hardware keyboard, a spacious, touch-sensitive screen, and ran a software platform that was sleek and highly simplified.
We surely recall that day as if it was yesterday, just like some of you do as well. And since iOS 6.0 was unveiled yesterday, what better moment to go back in time and see how it all began? Today we present you with a brief retrospection of iOS and the way it evolved over the years. Yup, we are calling it iOS, even though the platform was not referred to by that name until its fourth major release.
So let's go back in time and see how limited iOS was at first, and yet how it stood out from the rest with its smooth performance, intuitiveness, and attention to detail. Just flick through the slideshow below, and do not hesitate to share with us which major release you think was most significant.
Recommended Stories