First-gen iPad not getting iOS 6 update, Apple confirms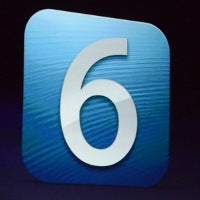 Unfortunately for all first-gen iPad owners, the
rumor from earlier today
turned out to be on the right track.
The first iPad model will not be updated to iOS 6
, as it became known today during the platform's announcement. The reason? We are not quite sure, but hardware limitations are definitely out of the question.
That is because the iPhone 3GS, which is weaker than the first-gen iPad in terms of internals, and the iPhone 4, which is pretty much on par with the tablet, are getting the iOS 6 update, even though certain features will not be available. Sadly, the first iPad is getting no iOS 6 love of any kind.
So yeah, everyone who still owns "the old iPad" will be stuck with iOS 5. Frustrated? Let us know by dropping a comment below.
source:
The Verge