iOS facts and figures touted at WWDC 2012 keynote
18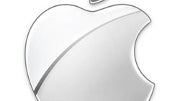 As it usually does prior to pretty much every of its major announcements, Apple used the stage at WWDC 2012 to brag about the accomplishments and milestones reached by its software and hardware. And since iOS was under the spotlight today, here is what the company had to share with the audience.
From the platform's announcement back in 2007 until March 30 of this year,
Apple has sold at least 365 million iOS devices
. And out of those owners, 75% confirm that they are
"very satisfied"
with the product. That is impressive, considering that only about half of owners of competing devices would rate the experience as very satisfying, as Apple clarified.
That high level of user satisfaction is mainly due to the platform's neat features, with iMessage being one that Apple's Scott Forstall bragged with. He said that the amount of iMessages exchanged on a daily basis reaches a billion, with over 150 billion of them sent since the feature's release. There are at least 140 million iMessage users right now, Forstall added.
Game Center also deserved to be mentioned during the WWDC 2012 keynote. The service is currently used by some 130 million people, with some 5 billion scores being submitted on a daily basis. 67 out of the 100 top games come with Game Center integration.
Another field where iOS fares really well is timely software updates, as it becomes evident. About 80% of iOS devices currently run iOS 5, which is the most up-to-date major version available right now. In comparison, Android 4.0 adoption figures stand at about 7%. Not bad, Apple, not bad.
Impressed by all these iOS facts and figures? Let us know by dropping a comment below.
source:
The Verge