Apple WWDC 2012 keynote: meta-liveblog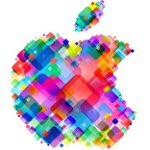 Welcome to our meta-liveblog following Apple's WWDC 2012 opening keynote. Want to get the news from the event as quickly as possible? Well, you've come to the right place!

Unfortunately, we couldn't attend this year's WWDC, so what we'll basically do is to follow attending media's liveblogs and bring you the news right here, since Apple isn't live-streaming the keynote.
Anyways, we're all here for the new mobile announcements that'll probably be about iOS 6, so stay tuned, as the event will be starting shortly, at:
10 AM Pacific | 12 PM Central | 1 PM Eastern | 7 PM Central European Time
Live event tracker
| | |
| --- | --- |
| 13:56 | Thanks for being with us! |
| 13:56 | And that's a wrap guys, but stay tuned to PhoneArena, because the best of our iOS 6 coverage is yet to be posted! This is Ray, signing off. |
| 13:54 | And that's it for now - these were the major additions to iOS. Tim Cook is back on stage now to wrap it up. |
| 13:53 | Here's a list of supported devices. The iPhone 3GS will rock on! Talk about good support. |
| 13:53 | iOS 6 beta is available today, and the finished version will be out in the Fall. Obviously along with the new iPhone... |
| 13:52 | Another notable feature - in-app content purchase! :) Hear that, developers? |
| 13:51 | Apparently, the App Store, iBookstore and the other Stores will also get a facelift. |
| 13:50 | Apple has been preparing 3D models of the cities. |
| 13:50 | Hmm, apparently, everything in Flyover is rendered in 3D! It's not just images. |
| 13:49 | Here's a cool feature: Flyover. It looks like Street View, but in the air... or something like that. |
| 13:46 | Works from the lockscreen too. |
| 13:46 | 'Quick route' will be recommending you faster routes based on traffic info. |
| 13:45 | |
| 13:45 | Built-in turn-by-turn navigation! |
| 13:44 | It'll show you known accidents on the road. The info for these is crowd-sourced and anonymous. |
| 13:43 | |
| 13:43 | |
| 13:43 | A new Maps app is coming with iOS 6, as expected. It's integrated with Yelp, as well as a new traffic service by Apple. |
| 13:41 | A new feature, guided access, allows us to select areas of an app that we want to make inaccessible for some users (read: small kids). |
| 13:39 | Stuff like boarding passes organized by the app will also update live. For example, your Gate number will automatically update when needed. |
| 13:38 | This app basically organizes all of your passes, like this: |
| 13:37 | Here's a new app: Passbook. |
| 13:35 | Now here's a good one - you can now easily attach a photo or video right from the compose window. Finally! |
| 13:35 | Apple is also adding a VIP mail inbox in iOS 6. |
| 13:33 | |
| 13:33 | PhotoStream in iOS 6 will let you share your photos with friends of your choosing. |
| 13:32 | ... and full-screen support in landscape. Lol, about time. |
| 13:31 | Next up: Safari improvements! Those include iCloud tabs (tab sync), offline reading list... |
| 13:30 | FaceTime over cellular connectivity has finally been enabled! Yay! No need to jailbreak any longer. |
| 13:29 | |
| 13:28 | ... or light up the screen. |
| 13:28 | A new feature - "Do not disturb" - available from the Settings, makes the phone keep receiving messages and such, but won't make a sound... |
| 13:27 | |
| 13:27 | The Phone app is getting a facelift. It will let you send quick responses to callers that you can't answer now. |
| 13:25 | "We've integrated it with the App Store. You can like apps, and see what your friends like. Same with movies, TV, and music." |
| 13:25 | There will be quick-post buttons for Twitter and Facebook inside Notification Center. |
| 13:24 | Deep Facebook integration will be part of iOS6, just like Twitter. You'll be able to share from even the darkest corners of the OS. |
| 13:22 | Next up comes... Facebook - here we go. |
| 13:21 | And here are the new languages Siri can speak: |
| 13:21 | |
| 13:21 | Wow, Apple's also working with car manufacturers so that they can add a Siri button, letting you easily trigger the voice recognition. Cool. |
| 13:20 | Plus, you can now also launch apps with Siri. |
| 13:18 | Additionally, due to integration with Rotten Tomatoes, you can now ask Siri about what movies are being played right now, play trailers, etc |
| 13:17 | With iOS 6 and Siri, you'll be able to easily make reservations, thanks to OpenTable. |
| 13:16 | It now seems that Siri in iOS 6 will be a huge sports fan. It'll tell you anything you want to know about scores, player performances, etc. |
| 13:14 | Wow, Siri is going to be part of iOS 6! (Don't get your hopes too high, as we don't know what the supported devices will be.) |
| 13:13 | "iOS 6 is a fantastic release. It has more than 200 new features, starting with Siri." |
| 13:13 | |
| 13:13 | He's going through the different aspects of iOS 5, which have apparently turned out to be incredible successes. |
| 13:11 | He compares iOS' users update adoption rate with that of Android. Obviously it doesn't look good for Android. |