Huawei's 200 million smartphone shipments goal for 2018 to be achieved by December 25
37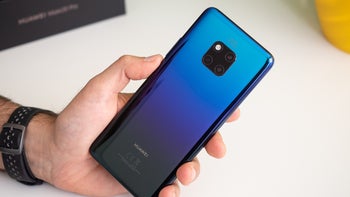 2018 has certainly been a tumultuous year for Huawei, which began on an extremely inauspicious note as the company's efforts to crack the US smartphone market were
quashed by a US government
that then
escalated its trade conflict with China
.

Remember that Samsung's Q3 shipment volumes declined by around 13 percent compared to last year, while Apple's numbers were flat in the latest July - September timeframe.
At the same time, it's unclear if Huawei will be able to beat Apple when total 2018 smartphone sales are tallied, but
analysts expect iPhones to slump in 2019
, which would make it fairly easy for the designers of the Mate 20 Pro to win next year's silver medal... at the very least.