Huawei CFO freed on $7.5 million USD bail, Trump may intervene
22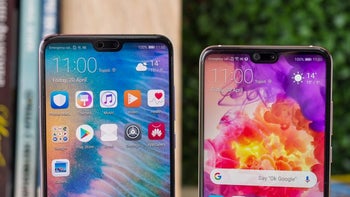 Huawei CFO Meng Wanzhou, whose arrest in Canada two Saturdays ago increased tensions between the U.S. and China, has been freed on bail. The amount of the bail agreed to by the judge was $10 million Canadian Dollars, the equivalent of $7.5 million U.S. Dollars. According to
Bloomberg
and
CNBC
, the bail was met by her husband and four former colleagues who together pledged cash and home equity.
Meng was jailed based on a U.S. warrant
for her arrest after an investigation allegedly found that she had defrauded banks to help Huawei do business with Iran. That action would be in violation of U.S. sanctions against the country. The U.S. charges that Huawei used a small Hong Kong based tech firm called Skycom to do business with Iran.
The U.S. had requested no bail for the executive, who still faces extradition to the states. As part of the bail agreement, Meng will surrender her passport, wear a GPS tracking device, and will have a security team beside her whenever she goes out (paid for by Meng). Police will also make unannounced visits to her residence. Her family does own homes in Vancouver, where she was arrested.
UPDATE
:
President Donald Trump told Reuters today that he would intervene in Meng's case with the U.S. Justice Department if it helps the U.S. close a trade deal with China, or if it serves national security interests.
Ming is the daughter of Huawei's founder. Despite being called a national security threat by the U.S. government, the company is the leading provider of networking equipment and is the second largest smartphone manufacturer in the world after Samsung.

Recommended Stories