After Apple, Huawei plans to beat Samsung to become world's largest smartphone vendor by 2020
54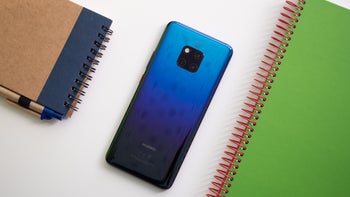 Huawei is pretty confident that come 2020 it will be the global smartphone leader, but this confidence isn't unjustified at all. The Chinese company overtook Apple to become the second-largest smartphone vendor in the world after Samsung, which is no small feat.
Now Huawei has set its ambitions even higher, as Richard Yu, the CEO of Huawei's consumer division told CNBC
in an exclusive interview
. Next year, the handset maker hopes to close the gap and maybe get inches close to Samsung, and by even overtake the South Korean handset maker.
Samsung has a committed to a lot of "world's first" technologies, including
a 5G smartphone
and
a foldable handset
, but Huawei is at least just as interested to take away the crown. Unlike Samsung, Huawei is running an unusual smartphone business, according to Richard Yu.
The Chinese company had always focused on B2B (business-to-business), so all Huawei's senior management is specialized in this segment of the market, including those running the B2C (business-to-consumer) operations. That often leads to arguments since B2B management doesn't trust many of the plans Richard Yu and his team sometimes choose to pursue.
Even so, Huawei continues to be a force to be reckoned with, so we don't think anyone will be surprised if the company achieves its goal. In the meantime, Huawei plans to push out a couple of innovative products that will heavily rely on AI, a key technology that will change the way we're using smartphones today.