Apple's total iPhone sales could take a big hit in Q1 2019, yearly tally likely to decline as well
33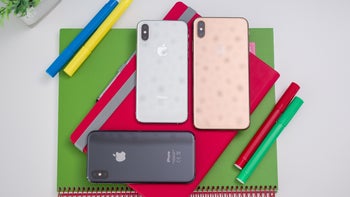 It's no longer a big secret that
iPhone XR demand
has failed to meet the initial expectations of both Apple and most reputable industry analysts, but the steady popularity of
the company's older models
and some
encouraging recent signs in the supply chain
suggested the overall decline in unit shipments wouldn't be so bad after all.
Of course, other
key iPhone XR parts suppliers
are starting to struggle financially, while the
iPhone XS and XS Max
don't appear to be selling like hotcakes either. As such, it shouldn't be shocking to hear Ming-Chi Kuo (
via 9To5Mac
) further reduce his short-term forecasts for total iPhone shipment numbers.
His latest estimates paint a pretty bleak picture for Apple's pivotal mobile hardware business, which explains why the company recently revised the way it reports earnings, planning to
stop detailing iPhone volumes
from the next quarter.

If Ming-Chi Kuo is correct, iPhone sales numbers will slot somewhere between 38 and 42 million units during 2019's first calendar quarter, which will technically be Apple's second fiscal quarter of the year.

That wouldn't be a bad post-holiday season result for 99 percent of smartphone vendors out there, but for Apple, it could represent a significant decline compared to the over 50 million units sold worldwide between January and March 2018.

Kuo doesn't expect the company to spectacularly bounce back either, with 188 to 194 million iPhone shipments forecasted for the entire next year, down significantly from 210 million or so in 2018.
As far as the iPhone XR is concerned, its numbers have been revised down as well, from up to 25 million units to as little as 15 million shipments in Q1 2019. At the end of the day, profits are still not expected to go down substantially... yet due to rising
iPhone ASPs
(average selling prices), but investors might be starting to get nervous.