Reuters: U.S. lawmakers are pressuring AT&T to cut all commercial ties with Huawei and China Telecom
22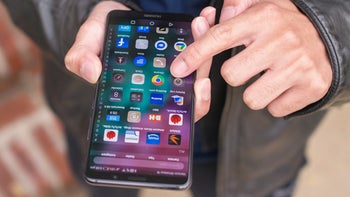 After Huawei's deal with Verizon and AT&T to add the Mate 10 lineup to their carrier rosters
fell through
at the last minute this month, U.S. lawmakers are now reportedly pressuring the second largest wireless carrier in America to drop all commercial ties to Huawei and oppose plans by China Mobile to enter the U.S. market.
According to anonymous congressional aides, cited by Reuters, lawmakers are urging AT&T to cut ties with Huawei and China Telecom over security concerns. Other U.S.-based companies with possible ties to the two Chinese juggernauts are also being advised against continuing their relationships with the companies.
One of the relationships senators and House members are pressuring AT&T to put an end to, is its collaboration with Huawei over standards for the high-speed next generation 5G networks. Another is the use of Huawei handsets by AT&T's subsidiary Cricket, Reuters' sources claim.
AT&T declined to comment on the matter, but said that it has made no decisions on 5G suppliers. The company also told Reuters earlier this week that it sells its equipment through more than 45 of the world's top 50 carriers and puts the privacy and security of its customers as its top priority.
U.S. lawmakers are concerned that various data collected from Huawei devices, for example about the user's location, could be monitored by the Chinese government. In 2012, Huawei and ZTE were the subject of a U.S. investigation into whether their equipment provided an opportunity for foreign espionage and threatened critical U.S. infrastructure - a link that Huawei has consistently denied since.
Recommended Stories