Stories you shouldn't have missed this week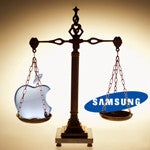 Well, it is the weekend again. Perfect time to sit back, relax, and take another look at the stories none of our readers should have missed.

How about an iPhone 5 rumor for a start? The next iPhone iteration could arrive on September 21, if the rumor mill is not mistaken. What it will look like is something that nobody knows, but we are all eagerly waiting to find out.

In other news, the Sony LT30p Mint (just a codename, most likely) got previewed in advance. We are looking at a very promising Android device, which will most likely be given flagship status once launched.

More information about these and other interesting stories is available at the links below.
SUBSCRIBE TO OUR NEWSLETTER!