CES 2012: What to expect
6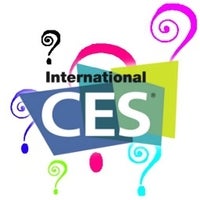 Are you excited about the CES expo? We bet you are and your geeky heart is probably jumping in anticipation of the latest and greatest smartphones and tablets that the attending companies are to unveil during the event. But what exactly are Samsung, Sony Ericsson, Nokia, HTC, and the rest of the gang expected to show off? That question may not be easy to answer with utmost precision, but we believe that we have done a good job at making a list of all the suspects. And before we forget, here is the
schedule of events for CES 2012
, so keep track of it if you want to be on top of things. With that out of the way, here is what each and every manufacturer is expected to unveil in Las Vegas next week, starting with...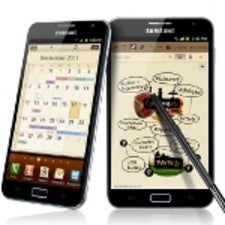 Undoubtedly, its Smart TV offerings are what Samsung will brag a lot with at CES. However, smartphone aficionados are hoping to hear news about the rumored
Samsung Galaxy S III
flagship. Still, some say that
its unveiling will take place at MWC in February
, so chances of the smartphone making an appearance at CES next week are not quite high. On the other hand, what is much more likely to be announced is the LTE-capable
Samsung Galaxy Note
for AT&T. What makes us think that way? Well, an image of the smartphone-tablet
recently surfaced on the web
bearing AT&T branding, and we know that
the device has already passed by the FCC
with support for AT&T bands. Last but not least, rumor has it that a
Sprint-bound smartphone with an Intel processor
and a
7-inch tablet with an AMOLED display
could also be announced, but that is something we advise you to take with a grain of salt for now.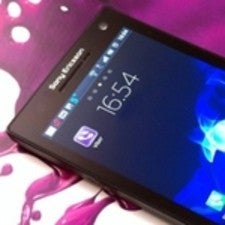 Sony Ericsson is one of the few manufacturers that has yet to jump on board the dual-core bandwagon. And that would be a crucial step if the company is to remain a relevant contender in the smartphone race. Well, is there a better time to announce the first dual-core Sony Ericsson smartphone than CES 2012? Perhaps not, which is why the Sony Ericsson Xperia Arc HD,
also known by its Nozomi codename
, is expected to be unveiled. It is also speculated that
the Nozomi will bear the Xperia Ion moniker
and will be seen on AT&T's shelves, but whether these rumors hold water or not will likely become known in a week's time. But that might not be all that the company will show off at CES 2012. So far, we have come across a few rumors about a Sony (without the Ericsson part) Android smartphone,
codenamed Nypon
, and who knows, the device could make an appearance at the show as well.
In all honesty, we know little about what LG is planning to show off, or at least in terms of smartphones, that is. However, some say that the Korean tech giant is working on a
smartphone with an Intel Medfield processor
, and CES 2012 could be the perfect time to announce it. The device might hit the shelves as early as March, and judging by
the processor's early benchmark results
, the handset will be quite a beast. Still, all of that is nothing but a rumor, so perhaps it would be better to not get your hopes up too high just yet.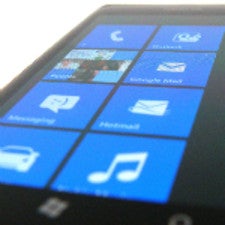 That Nokia is expected to announce Windows Phone handsets bound for the U.S. market is not that hard to predict. After all, the Finnish company has already started
sending out invitations for its CES event
– quite Metro-themed ones, for that matter. What we might see on stage is a
Nokia Lumia 800 tailored for AT&T
, or
perhaps even Verizon
, with LTE support and all. The
AT&T-bound, LTE-enabled Nokia Lumia 900
, codenamed Ace, could also make an appearance. The smartphone is said to be a high-end Windows Phone offering with a 4.3-inch ClearBlack AMOLED display, 1.4GHz processor, and an 8-megapixel camera with Carl Zeiss optics. And by the way, don't be hoping to see a Nokia tablet at CES next week as
such is not being planned at this time
.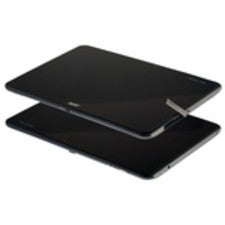 The Acer Iconia Tab A700 is a tablet that
we heard of not long ago
. What is interesting about it is that it will be pretty high-end in terms of specs: a quad-core Tegra 3 chip will be running the show and a 10.1-inch display with the impressive resolution of 1920 by 1200 pixels will be delivering all the eye candy. Or at least that is what the rumors are claiming. Well, whether these specs are correct we might get to learn pretty soon as the Iconia Tab A700 is expected to be announced at CES 2012.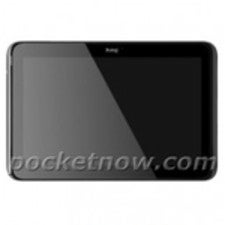 A quad-core Tegra 3-powered tablet might roll out of camp HTC as well. The device we have in mind is the rumored HTC Quattro, which
we saw an image of back in November
. If the rumors are on the right track, the tablet will boast a 10.1-inch display with 1280 by 768 pixels of resolution and will run Android 4.0 Ice Cream Sandwich. The HTC Ville is another device that might be unveiled by the company at CES 2012.
Rumor has it
that the smartphone will have a dual-core 1.5GHz Snapdragon S4 chipset under its hood, a 4.3-inch qHD Super AMOLED display, and Ice Cream Sandwich will be its Android flavor.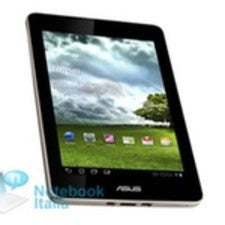 Remember the
Asus Eee Pad MeMo
? The tablet was
first shown off at CES 2011
, but soon after, the company chose to put its launch on hold. Now, it seems like
the Eee Pad MeMo is to appear at CES 2012
, but will lack the stylus and the 3D visuals that it was once supposed to have. On the bright side, it will definitely rock Ice Cream Sandwich either out of the box or via a software update.
Huawei and Pantech are not companies that we speak of often, but they will surely have devices of their own to show off at CES. And even though we don't really know what the former is to unveil, we have a few guesses as to what the latter has in stock. The Pantech P9070 is a smartphone that
was just recently spotted at the FCC
, and judging by the clues in its filing, it is to be an LTE-enabled offering for AT&T. Another device that we have in mind is the Pantech P4100, which we also learned about after
digging through the FCC's database
. What it is shaping up to be is a 7-inch, AT&T-bound tablet with LTE support on board.
Even though
this year's CES will be the last for Microsoft
, we do not expect them to pull off much of a show. What the company is likely to focus are the Windows 8 platform and the devices that it will run on. Tablets running on Windows 8 are not out of the question. The rest will be Windows Phone talk, but no significant announcements are expected to be made during the event.