HTC Quattro image leaks out: a thin, quad-core Tegra 3 Ice Cream Sandwich tablet
3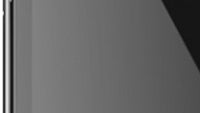 We first heard about
HTC's future tablet plans
three days ago by none other than CEO Peter Chou, but this was enough of a timeframe for the company's upcoming tablet to leak out in pictures. Ladies and gents, the
HTC Quattro
– a quad-core Tegra 3 tablet, is what's in the making and it ranks among the thinnest and most powerful slates we've seen.
The HTC Quattro features a 10.1-inch display with a resolution of 1280x768 pixels, all showing off the gorgeous new
Android 4.0 Ice Cream Sandwich
. The quad-core Tegra 3 chip is the main driving force but it's also helped by 1GB of RAM, all while keeping a slim profile of less than 0.35" (9mm). This puts in iPad 2's league (the Quattro is just a hair thicker) and while it might miss the world's thinnest title, it's still impressively slim.
Interestingly, when it comes to
connectivity
, the HTC Quattro packs quite a punch with the latest Bluetooth 4.0 bringing impressive low-energy performance, 5GHz Wi-Fi and a full set of sensors. It's also a treat to your ears with tipped Beats Audio support and expected to come with a pair of both speakers and headphones. We're yet to hear whether the Quattro will benefit from 5 gigs of free Dropbox storage or HTC Scribe stylus input, but odds are it will.
It takes a cut in the camera department with
only a 2-megapixel snapper
on the rear and 1.3-megapixel camera up front, but that doesn't seem like a huge loss for a tablet.
HTC Quattro's release date
is set for early 2012, possibly with an official announcement mid-February at MWC, and we're looking forward to hearing more about the price of this 10.1-incher.