Nokia sends out invites to January 9th event at CES, most likely for U.S. Windows Phone models
3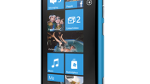 What happens in Vegas is important to all smartphone fans. With the
2012 CES in Las Vegas
just weeks away, Nokia has sent out to the media invitations to attend a January 9th event being held during the CES. The event will most likely have something to do with the launch in the U.S. of Nokia's Lumia phones, the Finnish based firm's first Windows Phone powered handsets.
Some clues in the invites give away the subject matter starting with the use of the phrase "
Witness the Amazing Everyday
" which was printed on the invitation. That is similar to the "
Amazing Everday
" slogan used by the manufacturer for the Nokia Lumia. Additionally, the invitation itself shows images similar to the Metro UI Tile theme used on Windows Phone smartphones.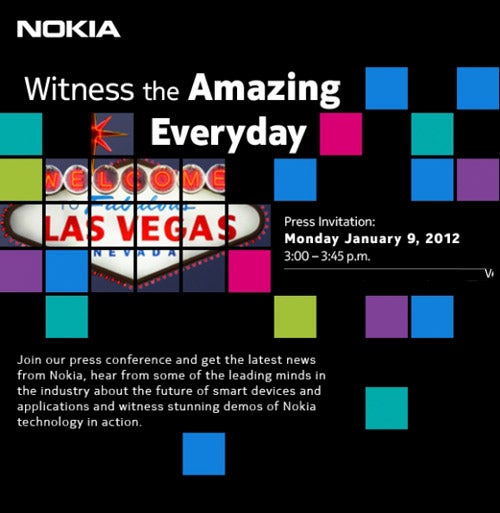 The invite to Nokia's CES event
It was back in February of this year when
Nokia announced a deal with Microsoft
to use the latter's Windows Phone OS on new Nokia smartphones. The Nokia Lumia was launched last month in Europe and while Nokia
has claimed brisk sales
with higher preorders than any other Nokia phone in history, a recent report said
the model has sold the same as Nokia's featurephones
in the UK over the four weeks to December 9th. In response, Nokia notes that it does not have a previous generation of Windows Phone models that users can upgrade to which means that it will take some time for these models to grab some traction with buyers.
In the States, AT&T is said to be working on a deal to bring Nokia's Windows Phone models to the carrier next year. An AT&T executive said that there we be many challenges ahead for the devices in the U.S. as it competes with the Apple iPhone and Android models. We recently reported that
a high end Nokia Lumia 900 could launch
in the States early next year while Verizon and
AT&T
are said to be testing the Nokia Lumia 800 on their respective networks.
source:
electronista