Nokia is not even planning a tablet yet
10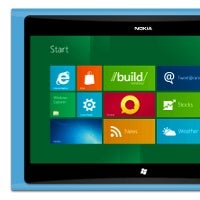 Nokia has practically bet the farm on Windows Phone with its Lumia range of handsets and with the expected advent of Windows 8, one would think the Finns are hard at work planning their first tablet. In fact, that's exactly what we were pretty confident about after head of Nokia France, Paul Amsellem, said Espoo is planning to release a Windows 8 tablet by June 2012. Turns out -
Nokia is not working on a tablet
- it doesn't even have tablet plans yet.
"Nokia does not have an exact plan, but we are studying the markets carefully. Perhaps we will come [to market] one day,"
Nokia's chief executive Stephen Elop revealed in an interview on Finnish TV station YLE.
Now that seems strange - the whole industry has been rushing to release tablets in the last year or so with Nokia being among the very few exceptions. Missing a cycle on tablets could be dangerous for the company, but we have to also take into account RIM's experience with the BlackBerry PlayBook - an unsuccessful launch might turn out to be even worse.
It also seems that the company needs to throw all its efforts into the Lumia Windows Phone lineup which is facing a tough battle not only with the iPhone and Androids, but also with other Windows Phone devices like the Samsung Focus S. Does the world need a Nokia-made tablet? Chime in with your opinions below.