Google Pixel 5a vs Pixel 4a 5G: early comparison
4
We may earn a commission if you make a purchase from the links on this page.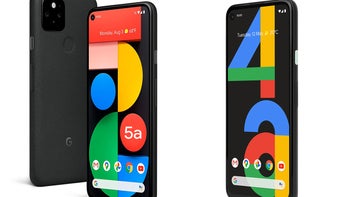 The
Google Pixel 5a
is to be released soon, likely around May, and will serve as Google's 2021 "great camera on a budget" experience, much like the
Pixel 4a 5G
was in 2020. But just how much of an upgrade the Google Pixel 5a will be over the 4a, and which one should you buy (or stick with)?
Let's try to answer those questions by comparing the two
Google
smartphones side-by-side and seeing how well last year's Pixel 4a 5G holds up against its upcoming 2021 successor.
You may also find interesting:
Google Pixel 5a vs Pixel 4a 5G price
The Google Pixel 5a is expected to be released in Q2 of 2020, for close to the same price as the Pixel 4a 5G, likely somewhere between $400-450. The Pixel 4a 5G itself was released for $499.
Currently, it's plausible that the Pixel 5a will be the better bargain, on top of being the more futureproof out of the two, as is to be expected from a newer phone.
Google Pixel 5a vs Pixel 4a 5G design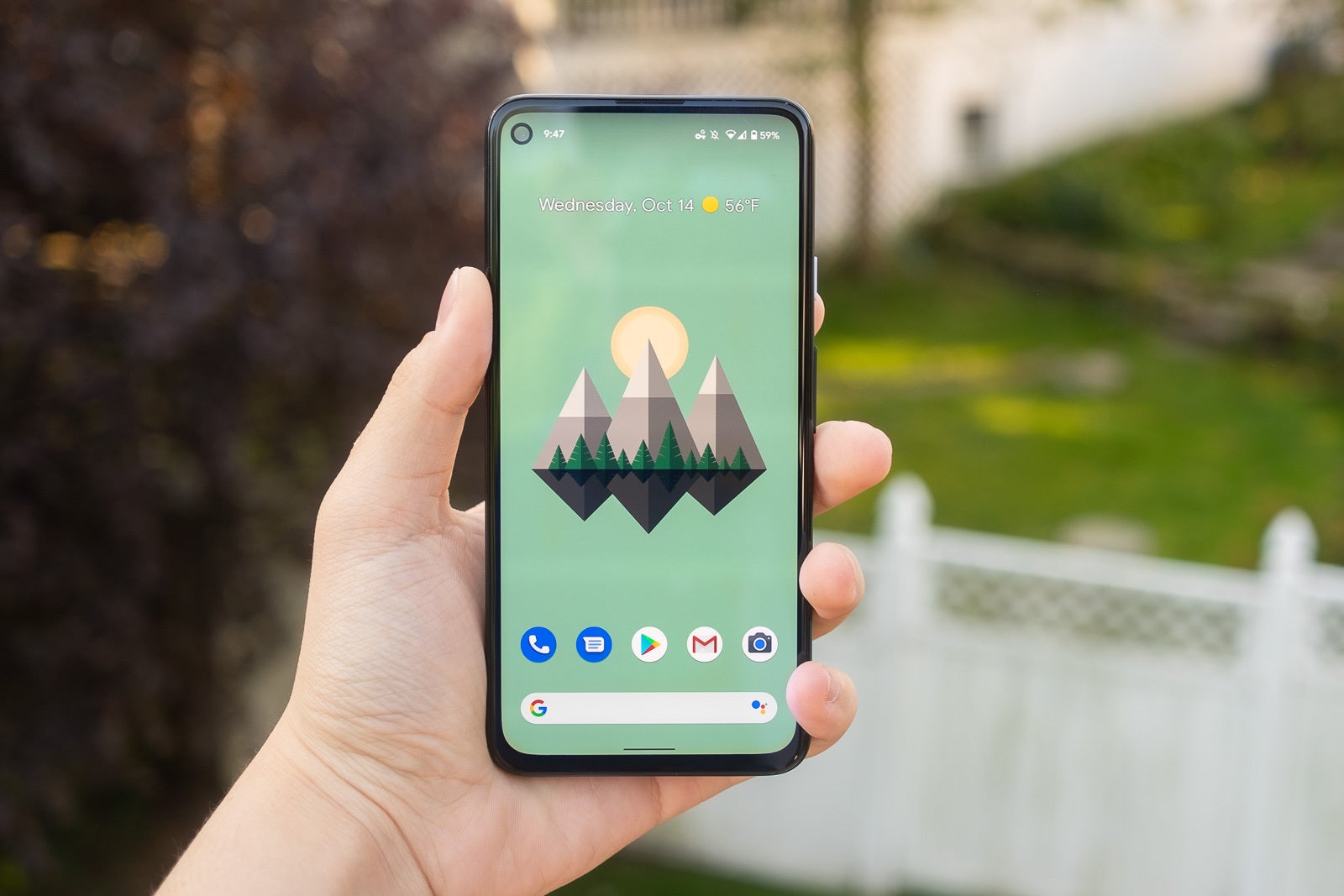 The Google Pixel 5a's front will look about the same as the Pixel 4a 5G (shown here)
Based on a report by reputable leaker
OnLeaks
, the Google Pixel 5a will be very similar in design to the Pixel 4a and
Pixel 5
, as can be seen from the renders below.
Both the Pixel 5a and Pixel 4a 5G have an understated and modern design. Their displays are surrounded by minimal bezels, with only the "chin" being slightly larger. Both have a hole punch selfie camera embedded into the top left corner of the display.
Both share a lightweight body with rounded corners and plastic backs, where the two's fingerprint sensor is also located, centered just below the camera module.
In terms of color options, the Pixel 4a 5G was made available in Just Black and Clearly White color variants, with the same limited options likely to return for the Google Pixel 5a. There's no information on whether the 5a will be offered in more unique colors, but it's not out of the question for a "budget" device.
Google Pixel 5a vs Pixel 4a 5G display
As for their displays, the Pixel 5a is to sport a 6.2-inch OLED Full HD+ screen and reportedly a "slightly more noticeable chin" underneath it. The Pixel 4a 5G itself also has a beautiful 6.2-inch OLED screen, but it's 1080p (Full HD).
The Pixel 4a 5G's display is covered with the fairly old Corning Gorilla Glass 3, while the Pixel 5g will likely use a newer Gorilla Glass iteration, possibly 5 or 6.
Google Pixel 5a vs Pixel 4a 5G camera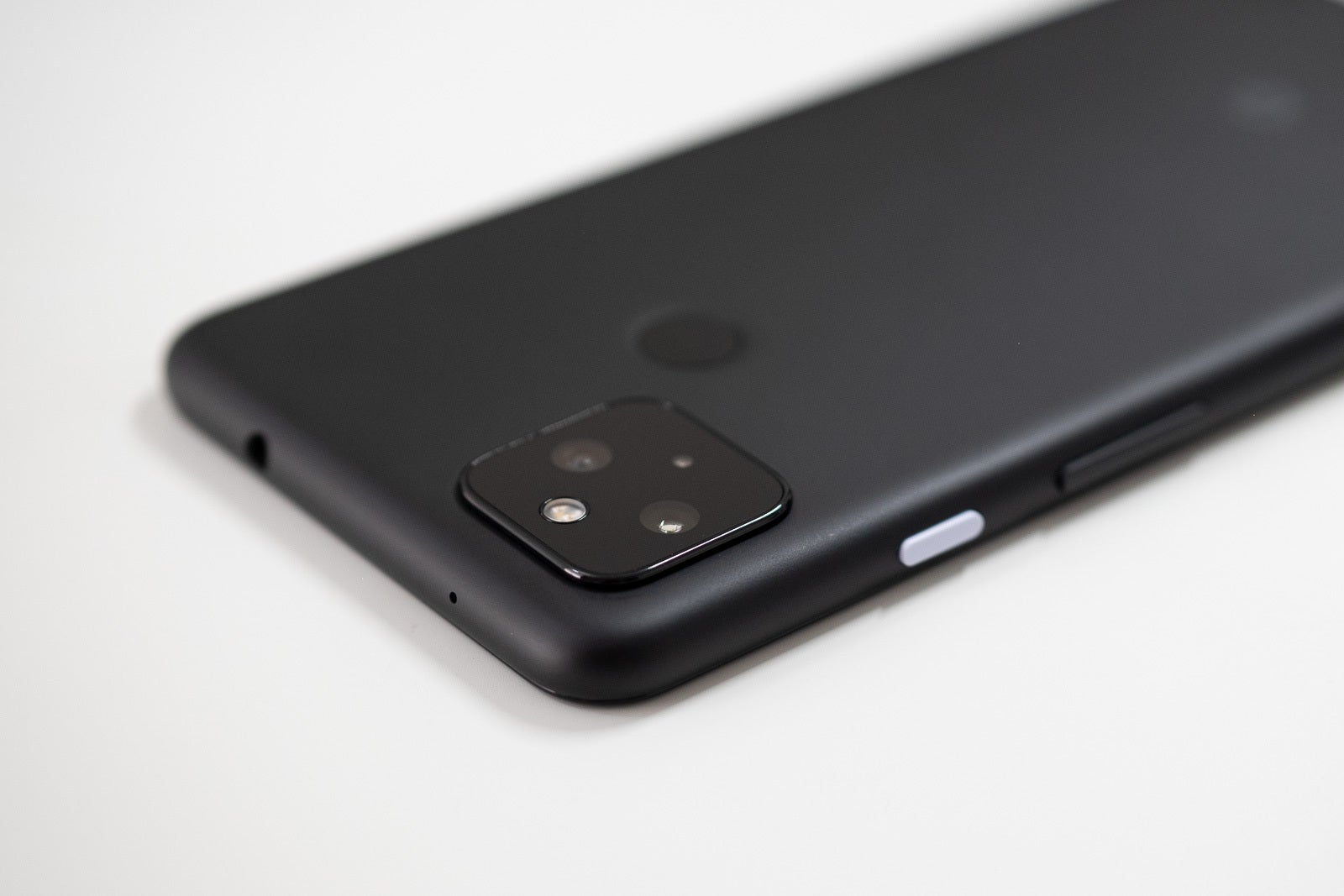 The Pixel 5a will have the same camera module as the Pixel 4a 5G (shown here)
Google calls the Pixel 4a 5G "the essential 5G Google phone", which would likely apply for the upcoming Pixel 5a also, as it too will have 5G. But 5G aside, the 4a 5G can aptly be called "essential" for its amazing camera performance, especially considering its price.
The Pixel 4a 5G has a 12MP main camera and a 16MP ultra-wide camera on the back. The phone can record 4K video at up to 60 FPS (frames per second), or 1080p at up to 240 FPS. Its front-facing selfie camera is 8MP.
Similarly, the Pixel 5a is to pack a 12MP main camera and 8MP selfie one, although its ultra-wide is rumored to have a slightly lower megapixel count from its predecessor, at 12MP.
For reference, we have Pixel 4a 5G camera samples below. The Pixel 5a is very likely to produce photos of equal quality, if not slightly better.
Google Pixel 5a vs Pixel 4a 5G speakers and headphone jack
Both phones have a headphone jack. According to leaks, the Pixel 5a is to feature improved stereo speakers, while the Pixel 4a 5G has a single bottom-firing speaker.
In our
Pixel 4a 5G review
, we found its speaker to produce clean bass, mids and highs with minimal distortion, but the sound quality doesn't quite reach the depth and clarity of Google's more expensive Pixel smartphones.
Google Pixel 5a vs Pixel 4a 5G specs comparison
Google Pixel 5a specs:
6.2-inch OLED Full HD+ display
12MP main camera, 12MP ultra-wide camera, 8MP front camera
Snapdragon 690 processor
6GB of RAM
128GB of storage (not expandable via microSD)
5G connectivity
Fingerprint sensor
Headphone jack
4,200-4,400 mAh battery capacity
Google Pixel 4a 5G specs:
6.2-inch OLED Full HD display
12MP main camera, 16MP ultra-wide camera, 8MP front camera
Snapdragon 765G processor
6GB of RAM
128GB of storage (not expandable via microSD)
5G connectivity
Fingerprint sensor
Headphone jack
3885 mAh battery capacity
Recommended Stories