Rado Minkov - Mobile Tech Review Journalist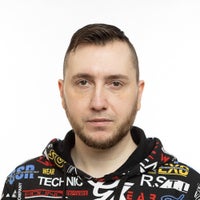 [email protected]
Rado has been passionate about mobile tech ever since the first MP3 players flooded the market, and even more so during the early days of the MP4 player. Nowadays he loves to tinker with both Android tablets and iPads, to the extent of running Linux on the former and Windows 95 on the latter, without jailbreaking it.

He has written and published two books, one on meditation and dealing with anxiety, another on retro game collecting, and spends most weekends producing and licensing music.

In addition, aside from being passionate about mobile tech and music, his hobbies include developing PC games, usually while watching stand-up comedy or listening to podcasts and lectures.

His first phone was the 2002 Siemens A50, while his first smartphone was a no-name Android one he was gifted in China during a trip. Ever since, he's had a preference for having Android over iOS on his phone, although when it comes to tablets, he loves iPadOS for its speedy performance and professional apps.

Rado's passion for iPads started with the 2nd-gen iPad 2 in 2011, after which he got the iPad mini 2, later the iPad mini 4, iPad Pro 2017 and currently the iPad Air 2020.

In an effort to prove that iPads are ready for professional work, he's produced many songs on an iPad and to this day edits videos for his YouTube channels on one, using the LumaFusion app. In addition, he's used the ProCreate app to draw art for games and for designing music album covers.

He's excited for the future of mobile tech, especially when it comes to augmented reality and folding, rollable or multi-screen smartphones.

"This is the best time to be alive. There's so much technological progress to look forward to in the near future, but let's not glance over the fact that today we have these amazing little supercomputers with all of humanity's knowledge at the tip of our fingers."