Google Pixel 5a release date, price, features and news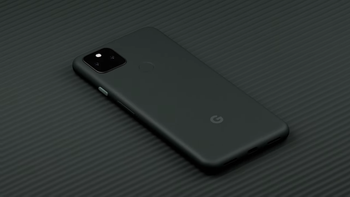 The
Pixel 5a is finally here
after leaks have detailed a lot there is to know about the budget-friendly phone. It brings 5G support and the biggest battery seen in a Pixel phone, as well as a big 6.4-inch display with thin bezels and a water-resistance rating.
Unfortunately, Google currently plans to release the phone only in the US and Japan, with no news about a global release. Nevertheless, potential buyers in the US and Japan will be pleased to know it comes with a moderate $449 price and a lot of improvements to justify it.
So, without further ado, let's jump straight into what you should know about the newly-announced Pixel 5a.
Latest Google Pixel 5a news

Pixel 5a Price
The Pixel 5a is Google's newest addition to the budget-friendly A series of Pixel phones. It costs $449 for what is a great phone with a big battery, display, and upgraded cameras, and let's not forget: 5G support.
Here's what we expect the Pixel 5a's price is:
| Storage variant | US price | UK price (if released at all) |
| --- | --- | --- |
| 128GB | $449 | Not sold |
| 256GB | N/A | Not sold |
Pixel 5a Release date
The Pixel 5a will be released only in the US and Japan with no news whatsoever about a broader, global release. It was announced today, August 17, and will hit the shelves two weeks later on August 26.

Here's the release dates and announcements of previous budget-friendly Pixels:
| Phone | Announcement | Release date |
| --- | --- | --- |
| Pixel 5a | August 17, 2021 | August 26, 2021 |
| Pixel 4a 5G | September 30, 2020 | October 29, 2020 |
| Pixel 4a | August 3, 2020 | August 20, 2020 |
| Pixel 3a | May 7, 2019 | May 7, 2019 |
Pixel 5a doesn't brag with some top of the line specs; however, it still offers quite the nice specs at a modest price of $450. Check out what the Pixel 5a sports here:
| | Pixel 5a |
| --- | --- |
| CPU | Snapdragon 765 |
| RAM | 6GB LPDDR4X |
| Storage | 128GB |
| 5G | Yes |
| Bluetooth | 5.1 |
| Wi-Fi | Wi-Fi 6 |
| Water resistance | IP67 |
| 3.5mm jack | Yes |
Pixel 5a Design

The Pixel 5a retains a design we've grown familiar with from previous Pixel phones: a minimalistic look, a square camera bump on the back. However, one notable and quite important addition to the Pixel 5a is the water-resistance rating of IP67, which makes its way for the first time on a Pixel phone from the A-series.
Coupled with a water and dust protection rating and a gorgeous minimalistic design, the Pixel 5a does seem promising for the Pixel fans, and a strong contender for the
best mid-range phones
out there in 2021.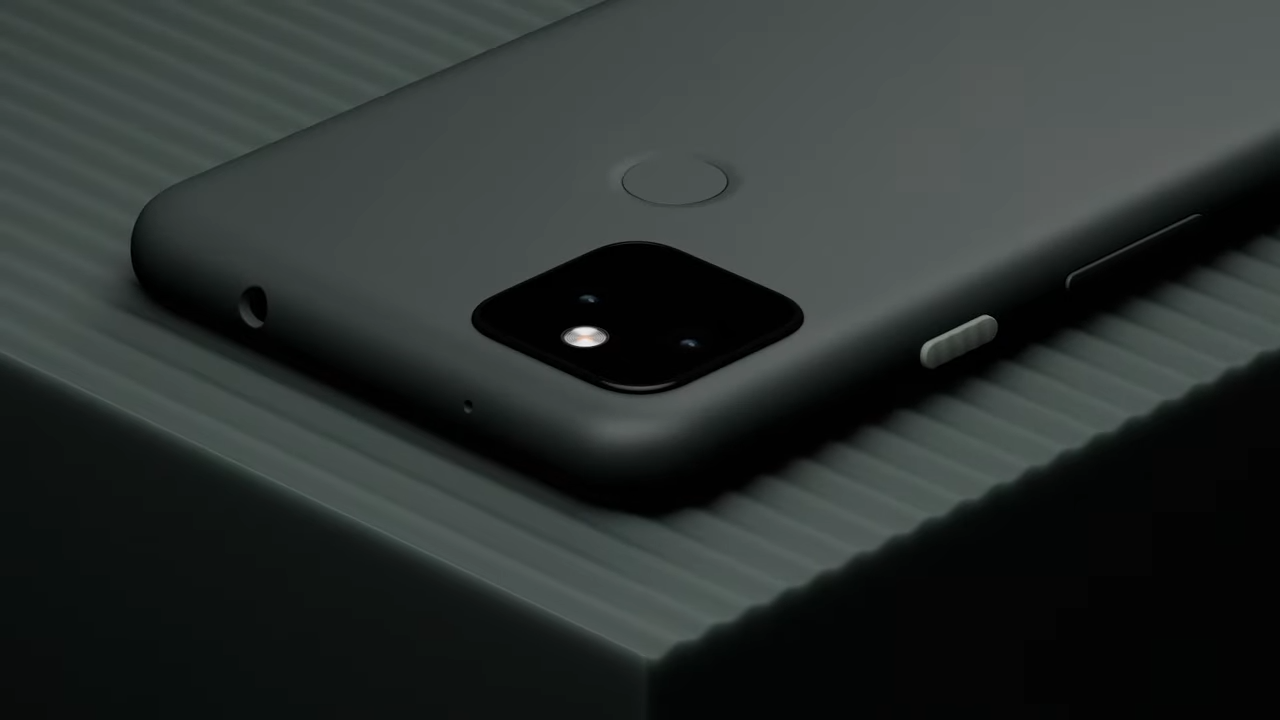 Pixel 5a
The phone comes in only one color option: Mostly Black, and is hardly distinguishable from the Pixel 4a 5G in terms of overall looks.

The Pixel 5a sports a bit 6.34-inch FHD+ OLED display, which looks good, with thin bezels and slightly bigger chin (but not that noticeable). Unfortunately though, it doesn't sport a fast refresh rate, something many of us were expecting given the fact that recent Samsung mid-rangers have all been upgraded to a smooth refresh rate. The Pixel 5a has a 60Hz display refresh rate, despite expectations and rumors pointing to a 90Hz refresh rate as a possibility.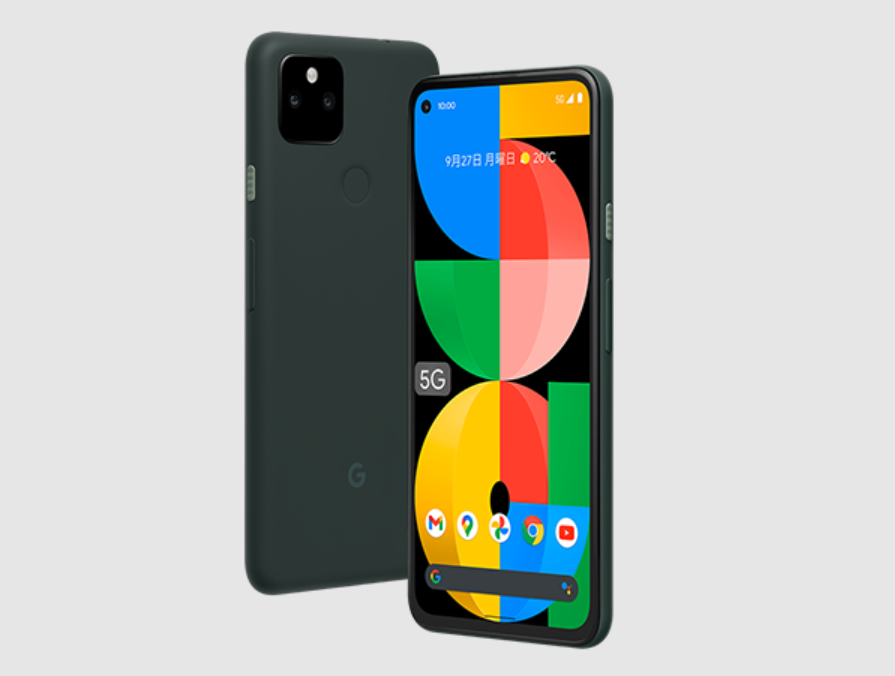 Pixel 5a
The 6.34-inch display is a bit bigger than the 6.2-inch one on its predecessor, while the OLED technology should deliver rich contrast and good-enough brightness and viewing angles.

Here's the camera specs the Pixel 5a sports, with the main upgrade being more on the software side of things.
| | Pixel 5a |
| --- | --- |
| Main | 12MP |
| Second | 12MP Ultra wide |
| Front | 8MP |
Google states that the rear-facing camera system of the Pixel 5a now has an improved ultra-wide lens that captures a wider field of view than the previous Pixel A series at 117°. Its predecessor, the Pixel 4a 5G had an area of view of 107° for its ultra-wide.
The bigger area of view allows you to correctly capture more details in your ultra-wide shots. Plus, Google states the built-in software will ensure there will be no lens distortion. The main camera of the Pixel 5a remains at 12.2MP with an aperture of ƒ/1.7 aperture.
Check out some samples taken from Google's post on the Pixel 5a:

More image samples will be uploaded once we review the Pixel 5a and tell you how well it does in different lighting situations and photo-taking scenarios.

There's good news for Pixel lovers in the battery department. The Pixel 5a brings tremendous improvement over any Pixel out there with the biggest battery on a Pixel phone: a 4,680mAh battery cell. Google says the phone will be able to last a day and some more with its bigger battery. It comes equipped with an energy-efficient Extreme Battery Saver as well, so it should eliminate that battery anxiety once and for all.
It supports up to 18W fast charging for a quick top-up of the battery.