TSMC and Foxconn revenue suggests reports of weak iPhone XR sales were greatly exaggerated
12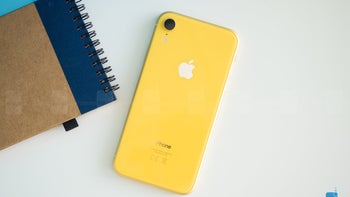 There have been numerous signs pointing to underwhelming iPhone XR sales lately, from unusually
aggressive marketing ploys
highlighting
big trade-in discounts
to
various reports
of
production cuts
and shrinking revenue figures for
key parts suppliers
.
But when it comes to Apple's supply chain, it's hard to think of any company more pivotal than TSMC and Foxconn. Somewhat surprisingly, given all those ominous recent rumors and analyst forecasts, both these crucial Apple partners managed to boost their November sales results,
as reported by Bloomberg
.
We're obviously not talking about massive growth here, but considering the overall decline of the
global smartphone market
, this is certainly good news for nervous Apple investors. While the Cupertino-based tech giant merely leads long lists of high-profile TSMC and Foxconn clients, the latter is estimated to be relying on iPhones for almost half of its revenue.
Also known as Hon Hai, the Taiwanese company is the world's largest contract electronics manufacturer, handling a big chunk of the assembly for all three new iPhone models. Foxconn was purportedly told to
cancel plans for iPhone XR production expansions
recently, which has either yet to reflect in its books or never happened in the first place.
Given certain crypto-difficulties, TSMC probably posted its latest boost in sales largely thanks to Apple, though, seemingly contradicting what everyone else was so sure about. Unfortunately, we'll need to continue reading between the lines of these types of reports to find out how successful the new iPhone trio really is. That's because
Apple no longer plans to report sales units
. Of course, profits are all that matter anyway, right?
Recommended Stories