Apple will no longer tell us how many iPhones are sold each quarter
35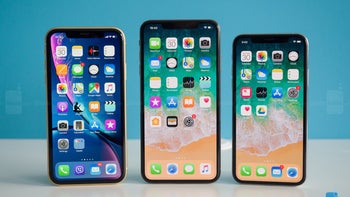 It wasn't that long ago that Apple liked to brag about the first-weekend sales records of the company's latest iPhones, but clearly, the mobile industry has gone through
a radical transformation
over the past few years, prompting a number of strategy changes for almost all major vendors.
That's hardly a drastic policy revision, making perfect sense from a business standpoint,
as explained by Luca Maestri
, the Cupertino-based tech giant's Chief Financial Officer, during the most recent earnings call.
For several years now, Apple has slowed down its growth in iPhone, iPad, and Mac shipments, nonetheless making more and more money. Between July and September 2018, for instance, the company "only" sold
around 46 million iPhones
, roughly on par with the numbers posted last year. But all in all, revenues and profits increased significantly.

That suggests "the number of units sold in any 90-day period" is no longer "necessarily representative of the underlying strength" of this well-oiled business. Of course, Apple's objectives of making "great products and services that enrich people's lives", as well as providing an "unparalleled customer experience, so that users are highly satisfied, loyal, and engaged" will remain unchanged.
The same goes for the implicit goal of dominating smartphone, tablet, and computer profits, even if other companies rise through the ranks in terms of sales numbers. Starting with the always crucial December quarter, however, it's going to be a lot harder to know if Tim Cook's
objective to "serve everyone"
is adequately accomplished.
Recommended Stories