Apple iPhone XR Review
99+
After a brief delay following the launch of the $1000+
iPhone XS
and
XS Max
, Apple has finally released its new device for the masses, the successor to the
iPhone 8
and
8 Plus
.
It's just one phone that tries to accommodate all iPhone users looking to upgrade this year, to something that's not so mercilessly bank-breaking like Apple's higher-tier line. This is the
iPhone XR
– a $750 product that promises to deliver almost everything the iPhone XS has to offer, at a considerably lower price point.
There must be a catch, right? Of course there is, but that doesn't mean the iPhone XR isn't a good phone in itself. In fact, it's a great phone that will probably sell like hot cakes. Here is why...
Design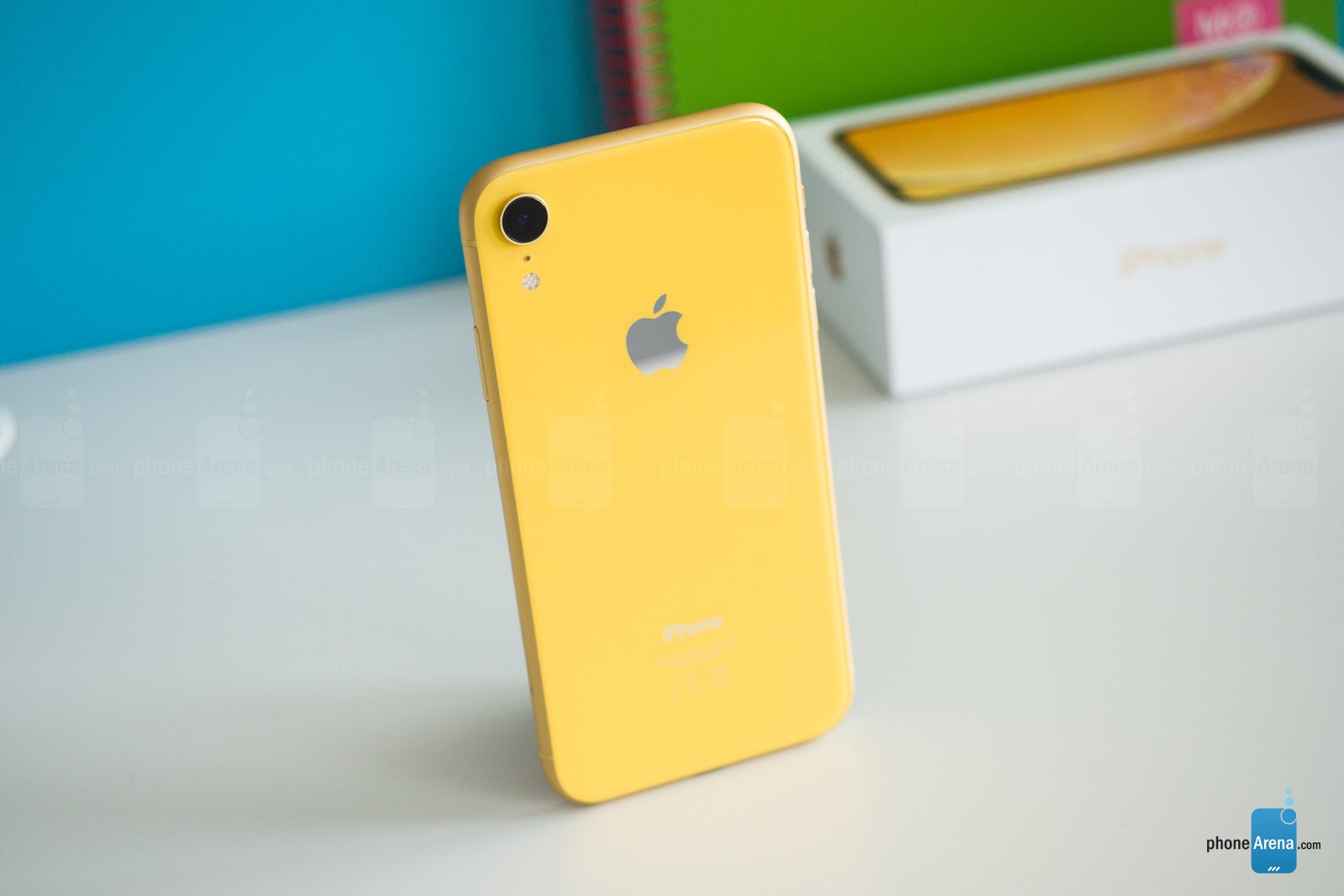 Unlike the iPhone 8 and 8 Plus from last year, the iPhone XR finally bid farewell to the aging iPhone 6-like design in favor of the new bezel-less aesthetic introduced by the iPhone X. The XR's design is interesting because it's like a cheaper version of the X's design. Actually, it is just that. The polished stainless steel frame has been replaced by a very matte aluminum one (same as on the iPhone 8) that doesn't feel as nice, but still has a high-quality look to it. Meanwhile, the glass on the back is supposed to be a bit weaker than what's used in the iPhone XS and XS Max. Be careful not to break it, as those repairs are said to be quite costly!


We find the biggest giveaways that this is a cheaper product in a few other visible areas. First, the XR is a bit thicker than the XS, and then there's also the wider bezel around the screen. The bezel is... OK. After a few hours of usage, we stopped noticing it, just like with the notch. And the phone itself looks very good – Apple has made sure to get those perfectly rounded screen corners corresponding to the actual rounded corners of the device. No one has ever achieved this with an LCD display before – if you look closely at other phones with LCD screens attempting the rounded screen corner thing, they all have some sort of imperfection in the curves.

So, Apple managed to get this just right, which is great; however, a small imperfection eventually made its way to the iPhone XR's design, and that is the slightly offset Lightning port on the bottom. If you look closely at it, you'll notice that it's ever so slightly offset in relation to the speaker and microphone holes, which are perfectly centered, as usual. This is the first iPhone where we see such a compromise, and it feels bad. This may sound like nitpicking, but it's a significant compromise considering Apple's high standards for design and build quality, and we hope that's the last time we see this on an Apple phone.

The iPhone XR comes in a bunch of fancy colors, such as yellow, blue, red, coral, black and white. They all look great when you look at them side by side in the store, but picking just one and living with it for a couple of years could be tricky. If any of the colors Apple proposes is or is really close to your absolutely favorite color in the world, then your choice may be easy. Otherwise, you might want to consider the white or black models, as those will go with everything and will most probably take longer to get bored of. Besides, you can always switch looks by using different cases.
Display
As this is the first ever LCD screen that we see properly integrated into a bezel-less design with rounded corners, Apple saw it fitting to give it a new name – Liquid Retina Display. It sounds cool, but more importantly – it looks cool, too! Despite reservations about the 828 x 1792 px resolution, the screen is great. Not only is there enough resolution, but color accuracy is on point too.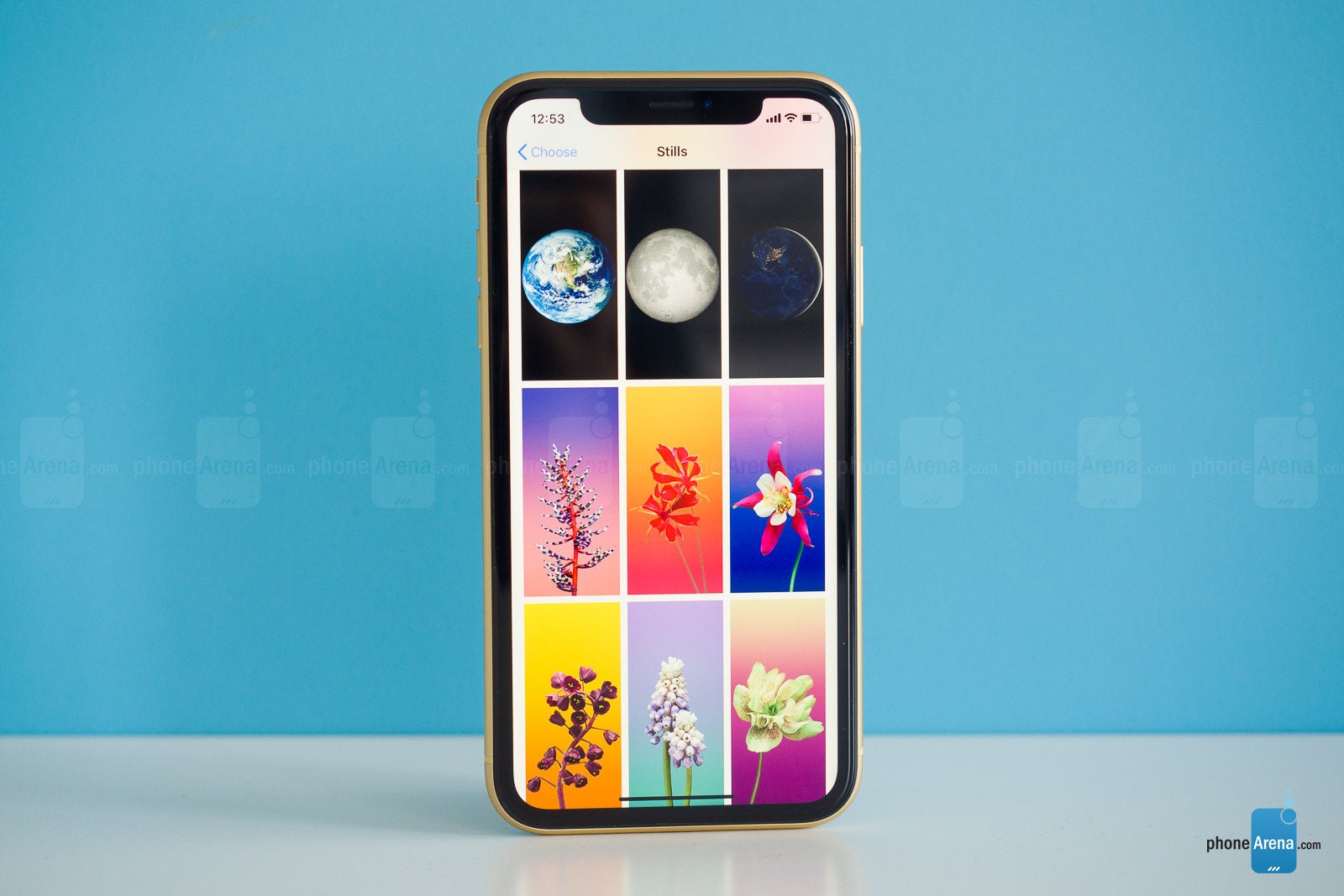 Compared to the OLED displays used in the iPhone X, XS, and XS Max, the XR's IPS LCD is not quite as impressive. It doesn't have the perfect blacks, and there's a tiny amount of motion blur, which is typical for LCDs, but not seen on OLED. Despite all that, the IPS LCD tech on the XR is still a great thing to look at – if you don't necessarily want the best of the best when it comes to your smartphone's screen, the XR will be more than satisfying.

The iPhone XR is a big phone with a big screen. If you're coming from an older iPhone, like a 6, 6s, or 7, either regular- or Plus-sized, the XR's design and display will be huge upgrades. If you are a current iPhone 8 or 8 Plus owner, well, that's some tough luck you got there, as your phone is still plenty powerful, but stuck with a considerably older-looking design. However, it's also true that if you just don't want to use such a large handset, there's currently no substitute for the compact iPhone 8. The iPhone XR is very large, and we expect Apple might want to fill that gap next year, with a smaller version of the XR.
Display measurements and quality
Interface and Functionality
The appeal of the iPhone XR is found in that it has all the features of the iPhone XS. From the TrueDepth front camera with Face ID, to portrait mode, to the incredible A12 Bionic chipset. It supports every software feature that you can have on the more expensive iPhone XS and XS Max.
Notable mentions here are the new Memojis – virtual avatars of yourself which can be created within the Messages application. You can customize your Memoji to look like you, or in some other, completely different way – it's up to you! There's also Screen Time – a wellness feature designed to give you insights into how you use your phone, as well as help you limit your screen-on time. No idea who wants that sort of thing, but it's there if you need it.
The same improvements we saw in the XS are also found here, such as the faster Face ID, image search and other Neural Engine-enhanced procedures.
Performance
The iPhone XR can do all that the XS does thanks to having the same powerful chipset inside, the A12 Bionic. This chip improves performance over the previous generation by up to 15% for processing power, and up to 50% for graphics power. It's a screamer, delivering outstanding performance throughout the system and in games.
The increase in power is a welcome thing for advanced operations like Augmented Reality; and while Apple doesn't provide much AR functionality out of the box (except for the Measure app), developers are continuously adding more and more apps in the App Store that take advantage of this emerging technology.
Memory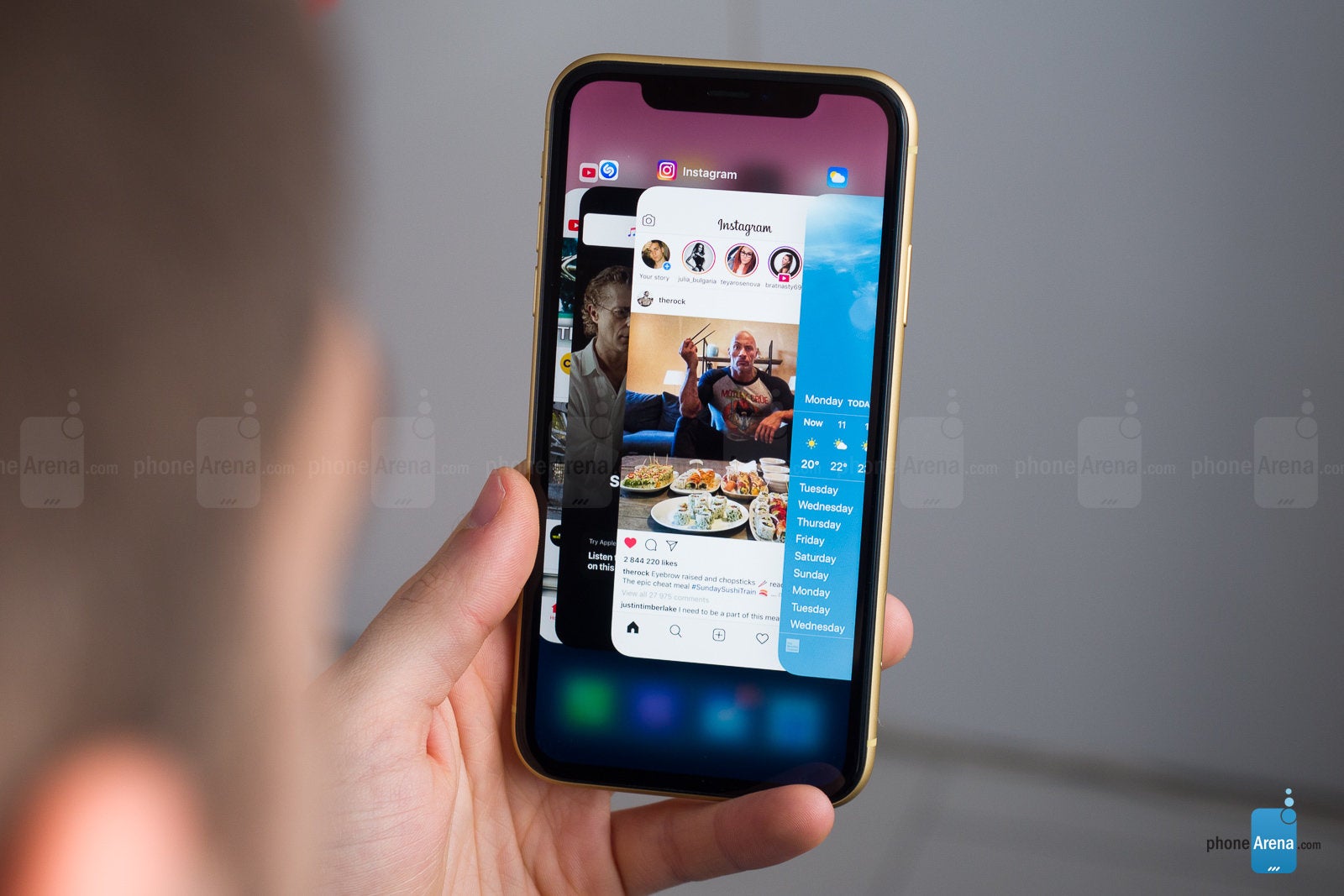 One area where the Apple iPhone XR doesn't get the same amount of love as the XS is system memory. Instead of the 4 GB of RAM in the XS and XS Max, the iPhone XR gets 3 GB. This is the same amount as in the iPhone X and 8 Plus, and seems to be more than enough at this point. It'll probably be perfectly sufficient for at least two or three years down the line, so there is no cause for concern.
There's nothing surprising when it comes to the storage situation. The base configuration will get you 64 GB of internal memory, but should you need more, there are also 128 GB and 256 GB variants available. Unlike with the XS and XS Max, there is no 512 GB option with the XR.
Camera
The 12 MP camera on the Apple iPhone XR is interesting, as it's just a single camera, but it can do fancy stuff like Smart HDR and Portrait Mode photography. This is basically the same camera from the XS and XS Max, but it's not complemented by a second, telephoto camera, and thus you cannot do 2x optical zoom.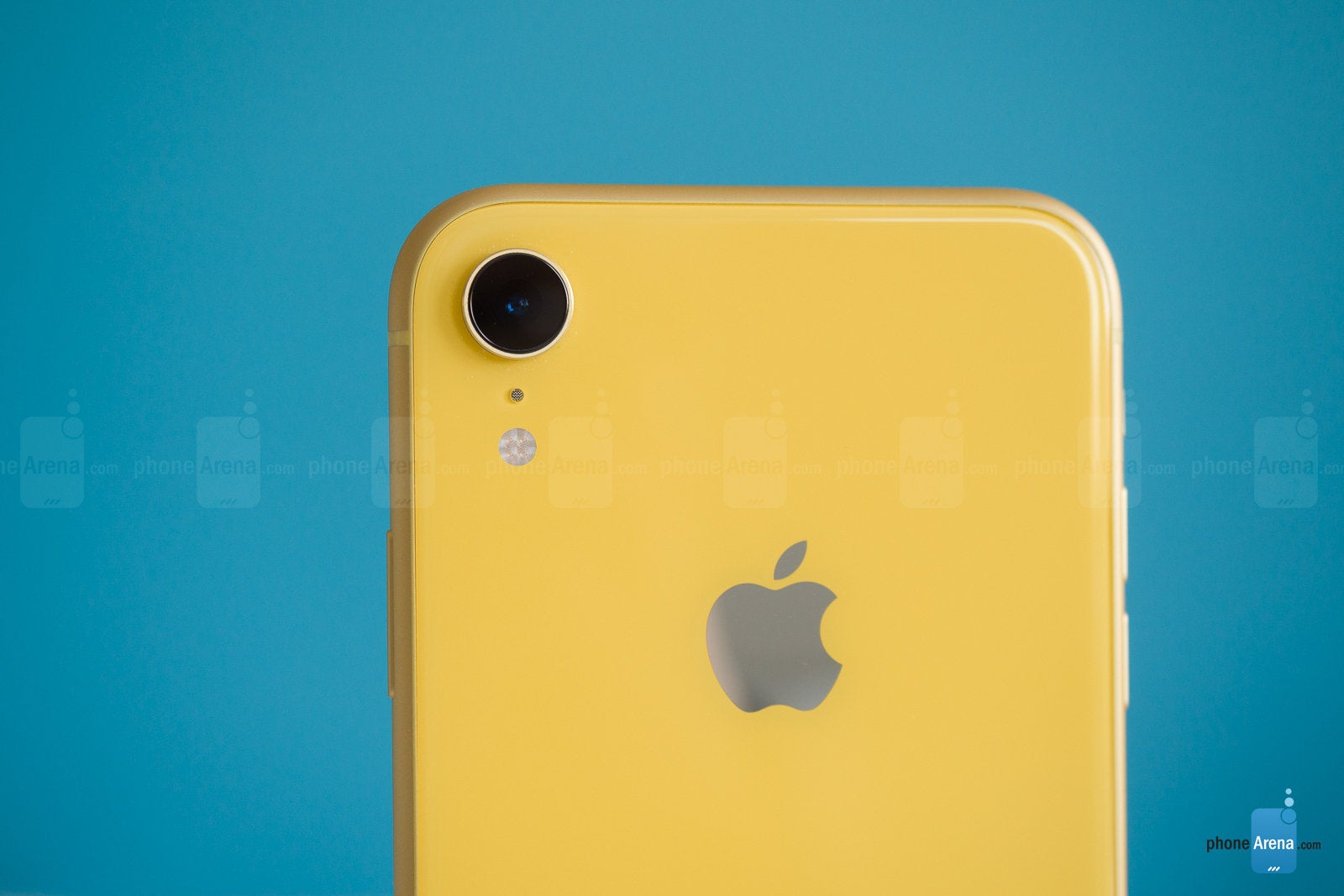 If you haven't heard of Smart HDR on the iPhone XS, it's a new feature which harnesses the power of the more advanced Image Signal Processor and the Neural Engine to achieve brighter, yet balanced images. Think HDR, but taken to a more extreme place. Smart HDR is a big step forward as it allows for better exposure of dark subjects without compromising on image information in highlight areas. This technique is similar to what Google has been doing with its Pixel phones.

So how can the iPhone XR take those fancy portrait mode photos with nice background blur effects? Well, all the new hardware and powerful software processing have allowed Apple to achieve a pretty satisfying bokeh effect using just a single camera. The big difference versus Apple's dual-camera phones is that you don't get the narrower, more focused field of view of the second camera. Instead, portrait mode photos from the iPhone XR are normally wide, but still feature this pleasant separation between subject and background through the use of custom-modelled bokeh effects.
The XR also gets the new Depth Control slider, allowing you to tweak the intensity of the background blur effect after the photo has been taken. (you need to open the photo and tap on Edit).
Image quality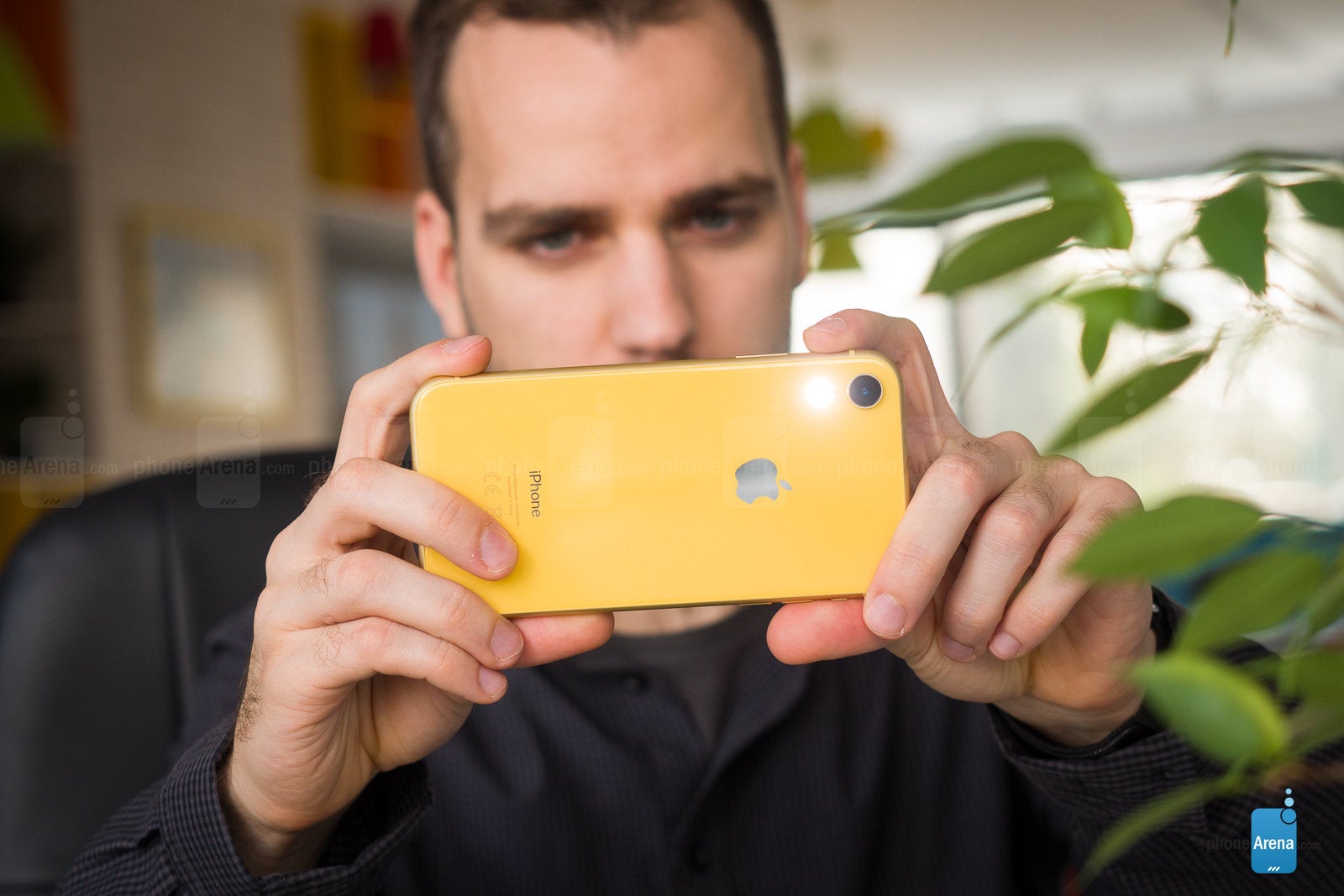 The iPhone XR's rear 12 MP camera is great. Thanks to the new sensor and further improvements like Smart HDR, photos that come from it are often superb. They impress with their crispiness and composure — detail levels are top-notch, colors are natural (albeit a bit warm at times), and there's just a sense of depth that makes them attractive.

The XR's camera excels at setting the right contrast and exposure so that subjects are properly illuminated. Sometimes, a tap on the subject is needed to help the camera know what you're going for, but more often than not, the experience is pretty much 'point and shoot' — the phone takes care of the rest.

However, if you do end up with with a somewhat messed up photo, it's good to know that the built-in Photos app has some really powerful editing features that will easily let you tweak the color balance or the exposure.
Video recording

You can go all the way up to 4K resolution at 60 frames per second when recording video, and while shooting considerable amounts of video at such resolution will mercilessly fill up your storage space, the result is probably the most terrific footage you can capture with a smartphone. Details are plentiful, colors and exposure are representative of the real thing, and there are absolutely no issues with things like the stabilization or wobbly rolling shutter. On top of that, there are helpful features like Cinematic Video Stabilization which make the footage very nice and smooth.







Call quality
The earpiece speaker of the iPhone XR is remarkable. As you know, Apple uses it as the left speaker when you listen to stereo audio. It sounds really good and powerful and these qualities translate to phone calls. If the network conditions are favorable, you can enjoy loud and clear phone calls, and while calls through the cellular network can never really impress with any particular depth or realism, it feels like the iPhone XR's earpiece is making caller voices sound as good as they can.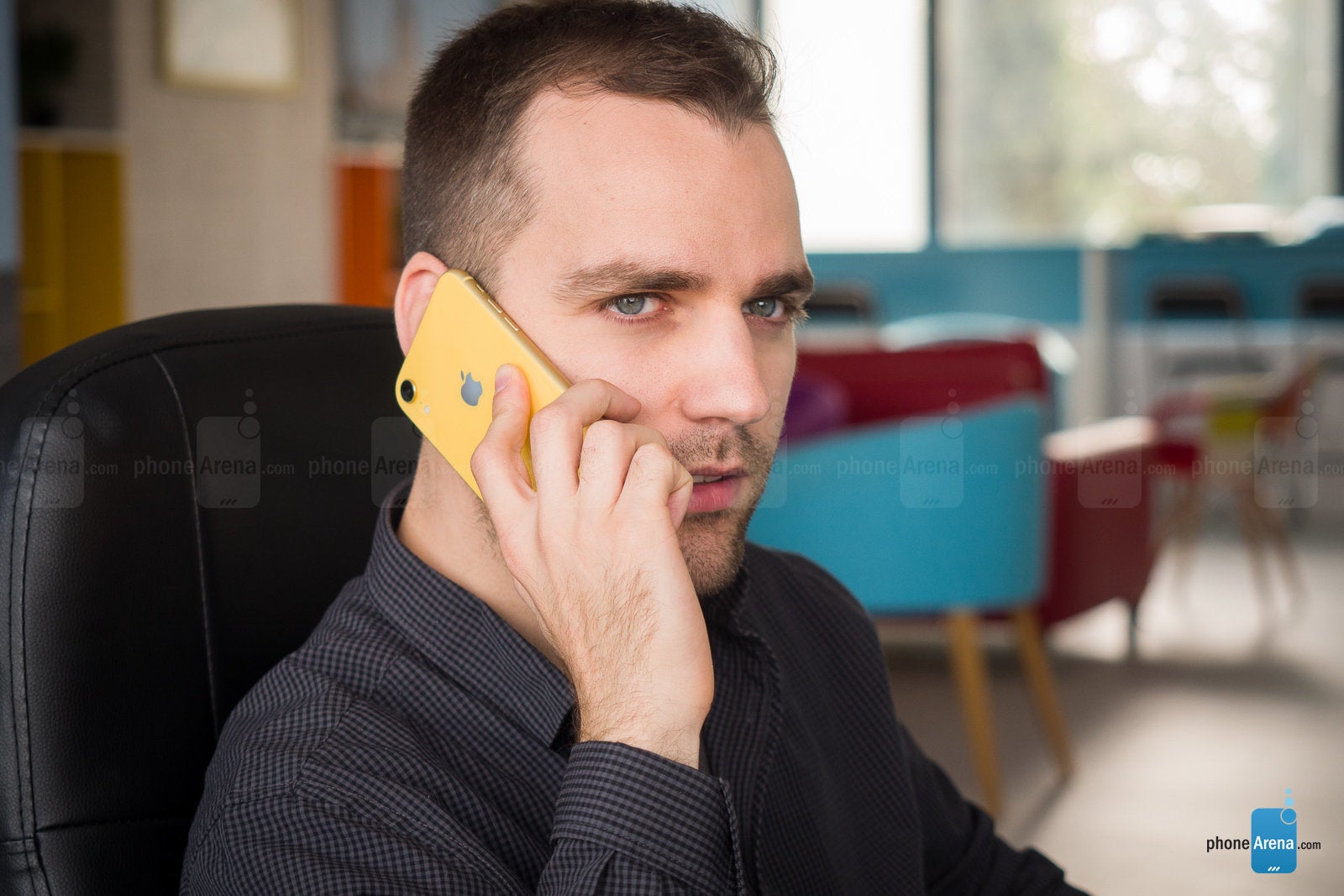 The same thing is true for the bottom speaker. When you're listening to YouTube videos or music using the speakers, you get that really strong stereo effect, which is really cool. More importantly, the speakers themselves are incredibly powerful and full-sounding (for phone speakers). It's not like you'll be enjoying actual quality audio from phone speakers anytime soon, but it's good to see that Apple continues to make progress in this space with each new iPhone generation.
Battery

life

With its sizable battery of 2942 mAh and reasonable screen resolution, as well as the efficient A12 processor, the iPhone XR is one of those phones that can easily last up to two days if your foot isn't too heavy on the gas.

To get the technical lingo out of the way: unlike the X, XS or XS Max, which have those fancy L-shaped batteries, the iPhone XR has a good old rectangular juicer. That hasn't meant a compromise on battery capacity, because the phone is big and not particularly slender, allowing Apple to load up a large enough unit.


Our real-world experience with the iPhone XR leads us to believe that the phone can easily venture into two-day territory, similarly to devices like the iPhone 7 Plus or 8 Plus. And, the results from our custom battery test confirm this! In line with Apple's promises that the XR should actually last more than the 8 Plus, the XR managed to run through our battery test for 11 hours, which is about 30 minutes more than the iPhone 8 Plus. It is an excellent result, indeed!

On the flip side, Apple is again bundling a weak, 5W charger in the box, which takes quite a while to charge the iPhone XR. If it's possible, we recommend that you invest in something like the 12W iPad charger that can be found on Amazon for $15 – it'll be way faster to charge the XR.
Conclusion
The
iPhone XR
is a very interesting new iPhone. That it is a terrific smartphone is certain: it has a great display, best-in-industry performance and camera – almost everything in it is no-compromise.
Is it a great iPhone, though? This has been the question on my mind ever since I started working on this review. I now think I have the answer: yes! It's just too good to ignore. It's definitely not as nice as the
X
,
XS
or
XS Max
– if you have any of these and the XR to compare side-by-side, the XR will immediately hit you as the more "budget" offering. Be it for the thicker bezel around the screen, the matte aluminum frame, the juvenile colors or the slightly offset charging port — or maybe the combination of it all — that gives away its somewhat more affordable nature.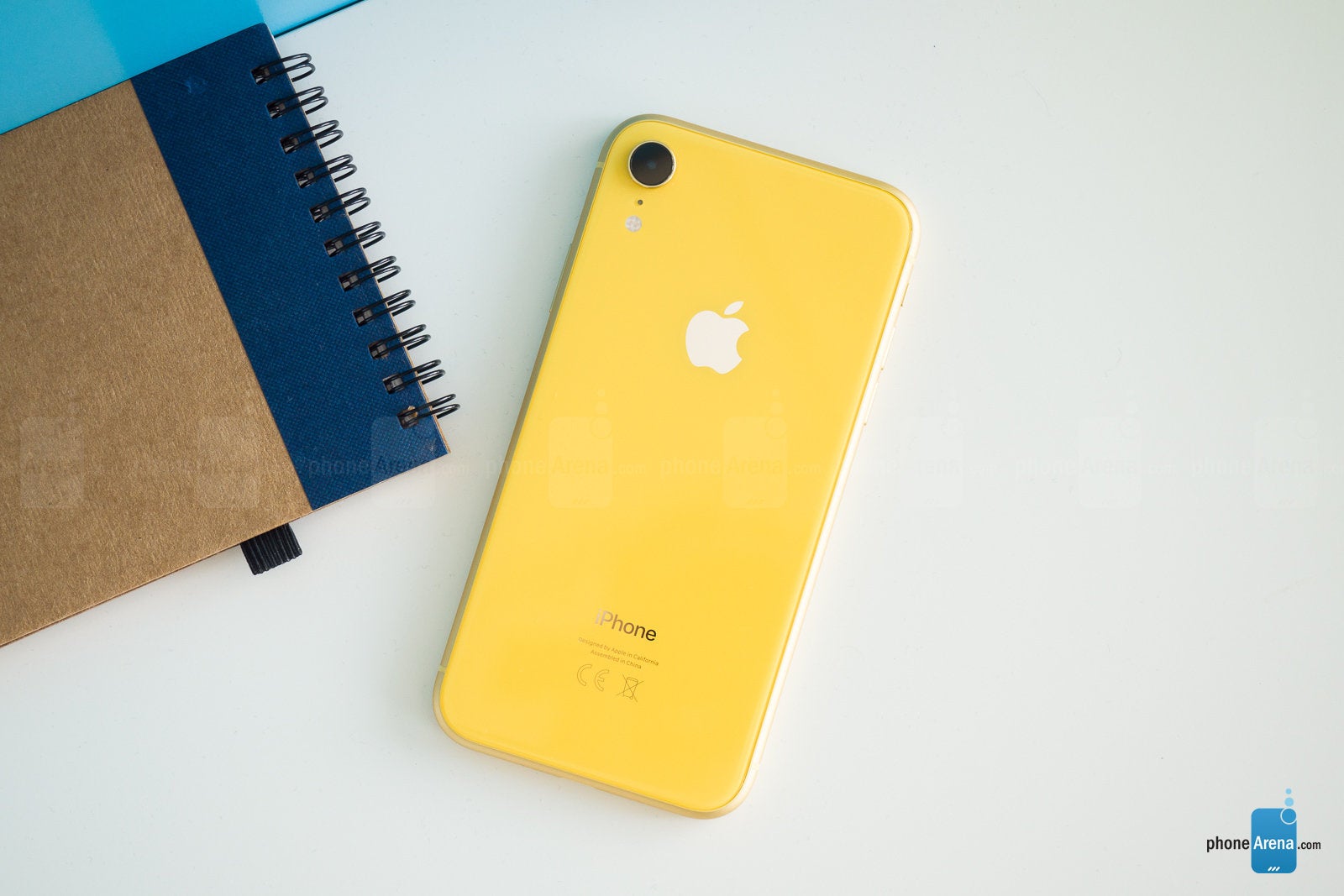 Then again, it's just too good to ignore. While Apple did have to make a tiny compromise here and there, the fact remains the iPhone XR is almost universally outstanding, be it in the design, performance, or camera department. There are also a ton of extra quality-of-life features supported, such as wireless charging, Face ID, Portrait camera mode, portrait selfie mode, True Tone display with wide color gamut… the list goes on and on.
With smartphone prices (not just iPhone prices) consistently going up, it's good to know that there's still a reasonably priced iPhone we can turn to. Not exactly cheap, the $750 Apple is asking for the iPhone XR is still in expensive territory, but when you consider the rest of the landscape, and the fact that the XR is so full-featured, it's hard to say no.