LG's smartphones bled 'significantly' less money in Q3 than Q2 2019
3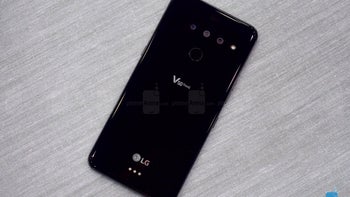 Samsung and Apple are not the only tech giants that made a boatload of money between July and September 2019, but while the former described
demand for its newest high-end handsets as robust
and the latter
sold more than $33 billion worth of iPhones
, LG managed to post
record-breaking quarterly revenues
despite another weak performance by its long-struggling mobile division.
Overall, the Korea-based electronics company generated $13.15 billion in consolidated sales, as well as an operating profit of roughly $655 million, both numbers being higher than those reported this time last year. But unlike the home appliance, home entertainment, and business solutions divisions, the LG Mobile Communications Company yielded an operating loss of KRW 161.2 billion ($135 million) during Q3 2019.
That's not exactly a lot of money, but it's slightly more than what LG's unpopular smartphones lost in the
July - September timeframe of last year
. Worse still, the mobile business also saw its revenue shrink from both Q3 2018 and
Q2 2019
. We're talking about a relatively small sequential drop from close to $1.4 billion but a pretty significant year-on-year decline from over $1.8 billion to only $1.27 billion.
On the bright side, LG can find a little comfort in the fact its mobile division's losses have "narrowed significantly" compared to the previous quarterly deficit of almost $270 million. Once again, the company is blaming the "challenging global smartphone market" for its troubles, which is obviously only one piece of a bigger puzzle. It's probably needless to go into every
bad decision
, failed reorganization effort, and
unnecessary risk
that actually brought LG here, and if the
V50 ThinQ
hasn't
managed to "create momentum"
, it's unlikely the
G8X ThinQ
will be able to single-handedly turn things around.
For its part, LG isn't making any more optimistic predictions, which is probably for the best.