LG is still wasting money on smartphones, but its losses have 'significantly' narrowed in Q3
6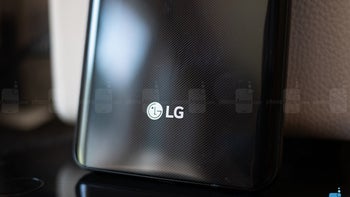 LG has been trying many different things over the past couple of years to turn around the fortunes of
the company's unprofitable mobile division
, and although that still hasn't happened, the latest strategic measures employed to stop the financial bleeding have at least managed to narrow the losses "significantly."

While the Q3 2018 sales results of the LG Mobile Communications Company are down both sequentially and year-on-year, from $1.92 billion during Q2 2018 and $2.48 billion between July and September 2017 to KRW 2.04 trillion ($1.82 billion), the operating loss of the company's smartphone business is, well, also down.

That's obviously a good thing, even though a deficit is still a deficit. But LG Mobile lost a whopping $331 million over this same period last year, as well as $172 million in the April - June 2018 timeframe, while only taking a KRW 146.3 billion ($130.5 million) hit this Q3.
Ironically, it wasn't the company's legion of high-end smartphones that "significantly narrowed" the divisional losses. Instead, what seems to have worked, at least in part, is a "stronger focus on mid-range products." Also, a smarter "business plan", although there clearly was nothing smart about successively releasing the
G7 ThinQ
,
V35 ThinQ
, and
V40 ThinQ
.
Speaking of, LG expects its
newest flagship phone
to "boost sales in the fourth quarter", helping "consolidate and implement a more profitable foundation." Of course, that's something the company expected from pretty much every single high-ender in recent memory, and they all failed to do that to varying degrees.

Overall, LG Electronics is still doing well, mainly thanks to its home appliance and home entertainment departments, reporting rising consolidated sales of close to $14 billion and healthy operating profits of $667.7 million. The former number is up compared to both Q2 2018 and Q3 2017 scores, while the latter represents a 16.1 percent increase from last year's third quarter, but also a small drop compared to this year's April - June period.