Samsung third quarter operating profit drops despite "robust shipments" of Galaxy Note 10
7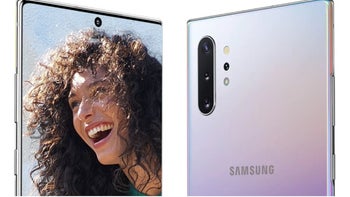 Earlier today,
Apple released its fiscal fourth quarter earnings report
showing a decline in iPhone revenue (that still beat what Wall Street was expecting), and strong growth in Wearables, iPad sales and in the Services unit. In South Korea, Samsung has just released its third quarter results.
According to CNBC
, the company reported a 56% year-over-year decline in operating profit although the figure was up 18% from this year's second quarter. The figure also topped Samsung's expectations.
Earnings in Samsung's mobile division rose thanks to "robust shipments of the flagship Galaxy Note 10, a better product mix and higher profitability in the mass-market segment." The IT & Mobile division saw third quarter operating profits rise 32% to 2.92 trillion won ($2.52 billion USD) from last year's Q3, and 87% from this year's second quarter. However, for the current fourth quarter Samsung expects mobile earnings to decline due to lower smartphone shipments and higher costs for marketing.
Sales of OLED panels for smartphones rose in the third quarter, but are expected to decline in the current quarter as "demand falls short of initial expectations for certain premium smartphones and costs increase due to lower utilization in some production lines." During the three month period from July through September, Samsung suffered through weaker memory chip sales which are part of Samsung's semiconductor business and the biggest source of profits for the company. The semiconductor unit had operating profit during the quarter of 3.05 trillion won ($2.63 billion USD) which was down 77% from a year earlier. For the current quarter, Samsung sees demand rising "slightly quarter-on-quarter on the back of inventory building by customers in response to global macroeconomic uncertainties." Samsung said that it is counting on increased sales of 5G phones to improve results in its semiconductor business next year. The next generation of wireless connectivity, 5G networks will provide download data speeds 10 times faster than current 4G LTE data speeds. Not only will this allow users to download full-length HD movies in the blink of an eye, it will also lead to the creation of new businesses and industries designed to take advantage of the faster wireless speeds.
"(For the fourth quarter we expect) demand for components to turn sluggish in general amid weak seasonal effects, while marketing expenses are likely to increase to address year-end smartphone sales."-Samsung