LG Mobile reports even higher quarterly losses and lower sales, blames the 'market' and 'Chinese brands'
30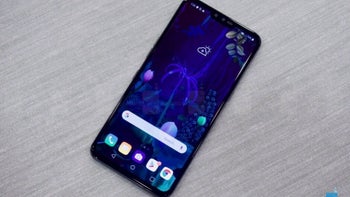 LG seemed almost
unusually optimistic back in April
, reporting a smaller operating loss for its long-struggling mobile division than the previous quarter while expecting the 5G-enabled
V50 ThinQ
to "create positive momentum" in Q2. Technically, the company never said anything about potentially returning to smartphone business profitability, but clearly, the hope was the April - June 2019 results would continue the (semi) positive trend noticed in the January - March timeframe.
Although the V50 ThinQ 5G was deemed an
early box-office hit in LG's homeland
, the "Mobile Communications Company" couldn't get any closer to posting a profit
during the year's second calendar quarter
, instead generating a deficit of around $268 million (KRW 313 billion). That's actually significantly higher than quarterly losses reported at the beginning of 2019 (KRW 203.5 billion), as well as between April and June 2018 (KRW 183.7 billion).
Basically, LG Mobile almost doubled its three-month losses year-on-year, despite revising its strategy... again and taking a number of measures that were supposed to strengthen its "business structure" and improve "global competitiveness." Interestingly, the company appears to be highlighting mainly external factors for yet another disappointing quarterly performance, blaming "stagnant demand in the smartphone market" and "continued aggressive pricing by Chinese brands" for its own failings. In other words, it's not LG, it's companies like Huawei and Xiaomi, as well as the industry as a whole, which hurt its business during Q2 2019.
At the same time, LG does admit marketing expenses related to the launch and promotion of "new models" also contributed to this large deficit, maintaining a positive outlook as "competitive mass-tier smartphones and growing demand for 5G products" could help the company improve its results in the third quarter. Until then, it's important to point out division sales increased from Q1 2019 while falling from Q2 2018 to under $1.4 billion (KRW 1.61 trillion). So, yeah, LG's smartphones are both less popular and profitable than last year.
Recommended Stories