Apple reports strong wearables and iPad sales for the fiscal fourth quarter
9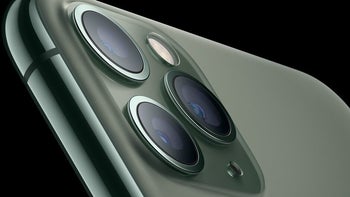 Apple reported
strong fiscal fourth quarter earnings today and the number that everyone was waiting for, iPhone revenue, came in at $33.36 billion dollars. While that figure topped Wall Street's expectations of $32.42 billion, it was down 9% compared to the $36.76 billion that Apple's handset grossed during the same quarter last year. Apple's tablets remained hot. In a weak overall tablet sector, iPad sales reached $4.66 billion from July through September, up 16.9% year-over-year.
Services revenue, at $12.512 billion, also topped Wall Street consensus of $12.15 billion. The division is Apple's second largest and its most profitable business unit. With Services revenue growing 18% on an annual basis from the previous year's $10.60 billion, Apple could reach the target it set for itself of reaching $50 billion in gross Services revenue by fiscal 2020. This division has become increasingly important to Apple since it relies on active iPhone units rather than new sales. It includes businesses that depend on recurring subscription income such as Apple Music, Apple Arcade, Apple TV+ and Apple News+. It also includes Apple Pay, the App Store, iCloud and Apple Care.
"With customers and reviewers raving about the new generation of iPhones, today's debut of new, noise-cancelling AirPods Pro, the hotly-anticipated arrival of Apple TV+ just two days away, and our best lineup of products and services ever, we're very optimistic about what the holiday quarter has in store."-Tim Cook, CEO, Apple
The Wearables segment remains red hot

The Wearables, Home and Accessories segment remained red hot during the three-month period, taking in $6.52 billion. That was up 54% from the fiscal fourth quarter of 2018. The Apple Watch and AirPods remain extremely popular.
During the fiscal fourth quarter, Apple released the
iPhone 11
,
iPhone 11 Pro
and
iPhone 11 Pro Max
. Apple added a new ultra-wide camera to its lineup this year, a Night mode that has challenged Google's Night Sight in producing viewable photos snapped in dark environments, and an AI based feature called Deep Fusion.
Just released with this week's iOS 13.2 update
, the technology produces sharper images with less noise. In addition, the battery life has been improved by up to one hour on the iPhone 11, as much as four hours with the iPhone 11 Pro, and as much as five hours with the iPhone 11 Pro Max. Apple also launched its Arcade service during the quarter. After a one-month free trial, users will pay $4.99 a month to select from over 100 exclusive mobile video games to play. You can start a game using an iPhone and switch to other Apple devices to continue playing. Since this is a premium service, there are no ads and no in-app purchases to make.
Overall, Apple reported $64.04 billion in revenue, up 1.8% from the $62.90 billion it grossed during the same quarter last year. Net profit of $13.69 billion was down 3.1% on an annual basis. But Apple's share buybacks reduced the number of shares outstanding. This lead to a 3.74% gain in earnings per share to $3.05 from the $2.94 reported during last year's fiscal fourth quarter.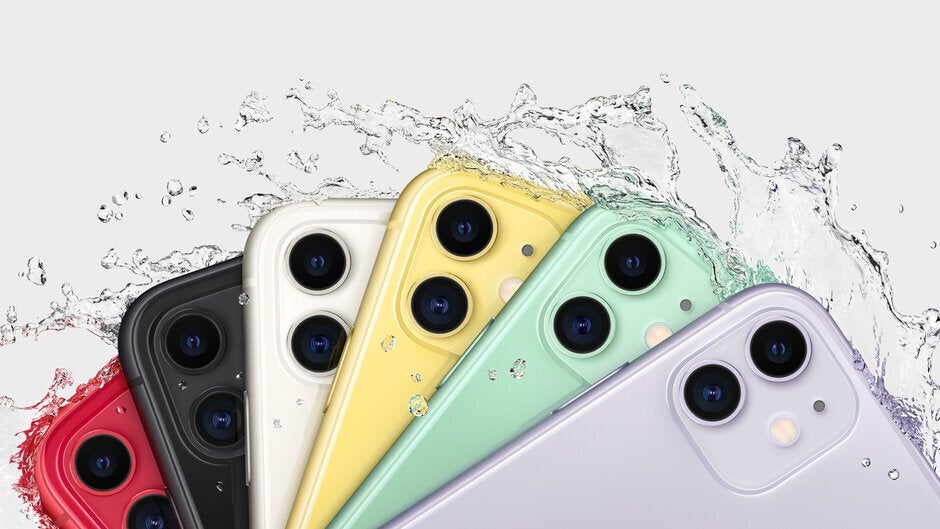 Apple undercut the price of last year's 64GB iPhone XR by charging $699 for the entry-level iPhone 11
In the Americas, Apple saw revenue rise 6.6% to $29.32 billion. Revenue also rose 6.6% in the Asian Pacific market excluding China to hit $3.66 billion. In Europe, Greater China and Japan, year-over-year revenue declined by 2.83%, 2.42% and 3.47% respectively.
For all of fiscal 2019, Apple iPhone revenue came to $142.38 billion, down 13.6% from the $164.89 billion it grossed in fiscal 2018. During the year, Apple sold $21.28 billion worth of iPad tablets, up 15.8% from the $18.38 billion it sold for fiscal 2018. Wearables revenue grew 41% for fiscal 2019 to $24.482 billion and Services grossed $46.29 billion, up 14.1%.
In fiscal 2019, Apple generated $260.17 billion in sales, down 2% from fiscal 2018. Net profit for the year was $55.26 billion, a drop of 7.2% year-over-year. This resulted in earnings per share of $11.97 compared to $12.01 last year.

Investors starting buying Apple immediately after the report was issued sending the stock as high as $249.02 in after hours trading, up $5.76 from the 4 pm ET regular session close. But profit taking dropped the stock back down to $245.29 where it has since steadied.