LG G5 Android Oreo rollout is underway in Korea, Western waiting prolongs
2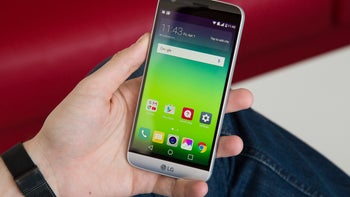 Software support used to be very important for LG, which made quite a few headlines back in the day for commercially releasing the world's
first smartphone powered by Android 7.0 Nougat
out the box.
Naturally, that means the slightly older
LG G5
is still stuck with ancient Nougat software, although for what it's worth, the official Oreo rollout has reportedly finally kicked off this weekend.

Unfortunately, as always, LG is getting the ball rolling in its homeland of Korea, with all other regions likely to continue playing the waiting game for at least a few more weeks. Possibly, longer, depending on how stable the regional OS promotion is and, well, how much LG still cares about global G5 users.

Currently available for two Korea-exclusive models (F700S and F700K) as an over-the-air download, the Android 8.0 Oreo goodie pack tips the scales at an unsurprisingly hefty 1.7GB or so, including all the usual performance improvements, stability enhancements, multitasking revisions, and security refinements, as well as a number of proprietary changes and add-ons.