LG Mobile continues losing streak with big Q2 deficit and dipping sales
13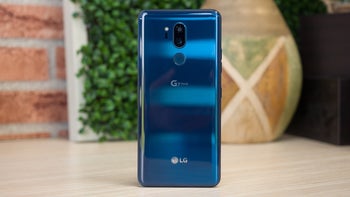 The year's second quarter was not a rosy period for future iPhone supplier
LG Display
, and although LG Electronics broke multiple financial records between April and June 2018, LG Mobile had another three lousy months as well.

In case you're having trouble following, let us highlight LG Display and LG Electronics are separate LG Corporation daughter companies, while LG Mobile is just a small part of an overall profitable LG Electronics puzzle.
We're talking about one of five major divisions, alongside Home Appliance, Home Entertainment, Vehicle Components, and Business-to-Business departments. Obviously, this is the division in charge of manufacturing, distributing and advertising smartphones like the
LG G7 ThinQ
and
V35 ThinQ
, which are still expected to "improve" the outfit's "business structure" down the line.

The two high-enders haven't proven extremely popular yet, contributing to an operating loss of close to $172 million for the LG Mobile Communications Company during Q2. That's up from a deficit of around $117 million a year ago, and $127 million or so in the January - March 2018 timeframe.

Believe it or not, LG Mobile hasn't posted a quarterly profit in four years, and perhaps most worryingly of all, divisional sales are also on the decline. The "slowing growth of the global smartphone market" is blamed for a dip in earnings from $2.39 billion to $1.92 billion year-on-year, although the chaebol also points the finger at its "mid- to low-end" portfolio's performance in Latin America.
With all due respect, it doesn't feel like LG's phones have a problem just in one region around the world. The question is how long will "premium" home entertainment products and home appliances and air solutions be expected to "offset" the losses of the G, V,
K
, and
Q-series handsets
?