Huawei wastes no time mocking the Galaxy S10 to hype the P30 series
45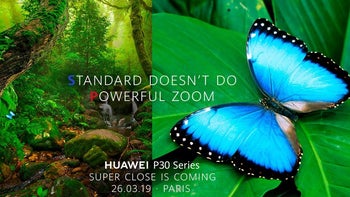 While Xiaomi inexplicably chose to schedule the
official announcement of the Mi 9
on the same day that Samsung took the wraps off the
Galaxy S10 family
and the groundbreaking
Galaxy Fold
, Huawei settled for some good old fashioned Twitter trolling in an attempt to rain on its arch-rival's parade.
Mere minutes after the Galaxy S10, S10+, and S10e were formally unveiled, Huawei began mocking the world's largest smartphone vendor by welcoming it to the "triple camera club."
Although photography prowess is not always about the number of shooters mounted on the back of a phone (just ask
Pixel 3
owners), it's hard to deny Huawei's trend-setting role when it comes to multi-camera arrangements.
The
P20 Pro
was the world's first phone equipped with three rear-facing cameras, the
Mate 20 Pro
is also an impressive imaging powerhouse, and now the
Galaxy S10 and S10+
sport triple lens layouts of their own.
Interestingly, Huawei made no mention of the upcoming
quad-camera P30 Pro
, so perhaps that detail wasn't supposed to be revealed by the company's CEO after all. Either way, the P30 series teasing games are clearly on, with two new images and a short video reminding us a
March 26 event
is happening to showcase a "Professional", "Precise", "Pioneering", "Premium", "Powerful", and "Playful" device capable of delivering "Powerful zoom" and producing "Perfect night shots."
Meanwhile, Samsung's "Standard" Galaxy S10 lineup is none of those things, at least according to Huawei, so you may want to wait for the actual "next big thing" before buying a new phone this spring.