Android Q beta removal could spell trouble for Huawei Mate 20 Pro
3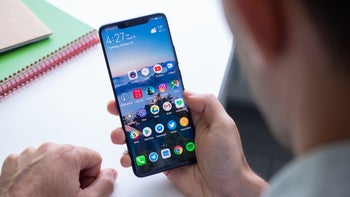 No Android Q update for the impressive Huawei Mate 20 Pro?
Remember
Huawei's promise from just a couple of weeks ago
that the company's flagships would receive official Android Q updates shortly after Google's own Pixel devices? It's pretty crazy how fast and drastic things can change in today's volatile mobile tech landscape, as the Chinese giant's phones are now in danger of
never being treated to the next OS version
.
As such, it shouldn't come as a big surprise that the Huawei Mate 20 Pro is no longer listed on the Android Developer webpage as eligible for the public Android Q Beta program. For the time being, it's unclear whether Google removed the device from the extensive roster before or after Huawei was granted
a temporary license
allowing it to continue doing business with key US partners and suppliers for a period of three months.
In a partially reassuring but also somewhat cryptic tweet a couple of days back,
the search giant highlighted
"services like Google Play & security from Google Play Protect will keep functioning on your existing Huawei device." Google noticeably stayed mum on the matter of software support, while
Huawei promised
all its existing phones and tablets (including Honor-branded devices) would continue to receive security updates.
A jump to Android Q is obviously
about way more than security
, and although the vast majority of Mate 20 Pro owners probably don't care about beta releases, this latest Google move further adds to the uncertainty regarding major future updates for Huawei devices. And while it's looking increasingly likely that the
Mate 30
and
Mate 30 Pro
will come in the fall with some sort of a homebrewed OS pre-installed, the
Mate 20 Pro
could live out its days on the Android version it featured at launch, which is a pretty bleak prospect for such an expensive high-end handset.
In case you're wondering, there are no other changes to report as far as Android Q beta availability is concerned. The list now contains 20 phones from brands like Asus, Essential, LG, Nokia, Sony, Tecno (?), and of course, Google, while
Samsung and Motorola are still noticeably absent
.